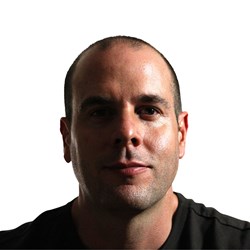 The live event brought together members of James Schramko's business mastermind SilverCircle and the FastWebFormula Internet business forum coaching community.
Sydney, NSW (PRWEB) June 21, 2013
Over tea in his home in Sydney, SuperFastBusiness CEO James Schramko recorded his latest podcast with Ezra Firestone and James Reynolds to share the highlights of the FastWebFormula 4 live event which took place last June 13 and 14, also in Sydney.
Firestone is a New York-based e-commerce expert and is Schramko's co-host in the business mindset podcast site ThinkActGet.com, while Reynolds is an SEO and PPC consultant currently based in Dubai. Both were special guests (Firestone spoke during one of the sessions) at the live event which brought together members of Schramko's business mastermind SilverCircle and the FastWebFormula Internet business forum coaching community.
To start off the podcast, Schramko began by describing the pre-event workshop held for 20 of the 30 SilverCircle members who flew to Sydney from different parts of the world. Solutions to relevant business problems were determined by getting viewpoints from all 20 members and whittling them down to the top three ideas that offered the best results.
"For a really well-framed question, you can end up with three solid answers, and the whole thinking is that if we focus more of our energy on just the best answers, we'll get a better result than trying to implement every answer," Schramko, also a seasoned Internet marketing expert, explained.
The first session in the actual FastWebFormula event talked about leverage. "That was my topic," Schramko said. "I wanted to have a reflection on what was going on in my business over the last 18 months — things like OwnTheRacecourse, the way that SuperFastBusiness started from scratch pretty much and became a solid website for my business."
Content creation was the focus of another session; it's a practice that Schramko has consistently advised business owners to adopt as it's one truly effective way for them to establish their authority and reputation for quality. It's also a topic that resonates well for Reynolds, who said: "The conversation I have now is with people who come to me and say, 'I just see you everywhere!' That's the result of the consistent content I've been putting up, and it's converting people from interested parties into sales because they're beginning to trust me more ... So stop being a consumer, start creating and the results will be great."
Firestone, in turn, shared how he and Schramko recorded an actual podcast episode for ThinkActGet during the event and pointed out the benefits of podcasting. "It's interesting when you have a look at the world that we're in today and how different people prefer to consume media in different formats ... It's so easy to cater to each different format because you only need one piece of content to have a video, to have an audio, to have text, to have image. It all comes from one piece of content," he said.
Clay Collins, the brain behind the revolutionary software LeadPlayer and LeadPages, gave one of the more popular presentations during the event — all about conversions and testing. "He did say he was actually surprised at how many people in the community are so switched on already. They're using LeadPages, they are getting good conversions, and he even had some of our audiences come up and share some of their best conversion techniques and how they got some test results with very, very high percentage conversions," Schramko added.
Collins also served as a judge (alongside Firestone) of video submissions for a competition Schramko staged for the event. As promised, the person who submitted the best under-one-minute video and demonstrated extraordinary business skills won a bottle of Penfolds Grange, the CEO's top choice when it comes to wines.
Wrapping up the podcast, Schramko invited listeners to join FastWebFormula and gain access to the videos of all the live event sessions. "I think that FastWebFormula is by far the most well-priced and highest leveraged and best form in the world of marketing and online marketing that you could be a part of today ... Join the membership, watch the videos, learn — I'll be in there and answering questions."