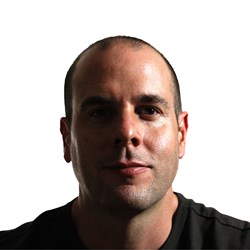 Our team is really good at is putting the content somewhere where it is found but also that it is set up the right way. Our team has been doing this for years, they're very good at it.
Sydney, Australia (PRWEB) June 21, 2013
A recent article at Search Engine Land noted the increasingly stricter updates released by a leading search engine. And as algorithm developments continue to pose sweeping changes on the way the Web is organized, webmasters and business owners scramble to update their systems and processes in order to stay on the good side of leading search engines.
Internet marketing coach James Schramko, however, stays clear from the mayhem. He continues to maintain high ranking websites and lead lucrative campaigns by abiding by his principle of practicing high-quality, hand-crafted and content-driven page optimization techniques that will withstand and adapt to the test of time and change.
As seen in his lineup of successful sites, choosing the right traffic strategy plays a huge part in ensuring a website will be able to adapt to continuous changes that shape the Internet marketplace. In his recent video release, he reiterates the importance of choosing the right team of white hat SEO professionals to boost the number of relevant visits to any website. As owner of leading traffic companies SEOPartner and LinkJuice, he shows viewers how to choose the right traffic service that will serve the unique needs of each business.
"If your site is ready for promotion, then you're an SEOPartner customer," he says. "Our team is really good at is putting the content somewhere where it is found but also that it is set up the right way. Our team has been doing this for years, they're very good at it."
He says that the SEOPartner team has mastered the art and science of getting links to a website through an integrated system of content creation and distribution, which is today's twinposts of a dynamic traffic strategy. They do this by creating hand-created content in different formats, such as articles, images, podcasts and videos. The content is distributed throughout the most relevant category theme sites, and boosted with the right elements such as page descriptions, titles and tags. SEOPartner packages include a reporting system, wherein the team will provide detailed statistics about the websites, as well as advice on how to improve these figures.
While a huge part of SEOPartner services focuses on off-site techniques that increase a site's search position, LinkJuice packages offer a little more on-page optimization. They don't provide reporting, Schramko clarifies, "because we are focused obsessively about creating the best possible content and putting it out there for your website to be found."
LinkJuice lives up to the principle that content is king and that it should take centerstage when it comes to building a stronger site and ensuring that it ranks well above the competition. "We will create content by hand and we will give it to you to put on your site. And then we will create some more content to put out there and promote that new content so that Google knows about it. Over time your site is sitting there and ranking well whereas other sites will fall away," says Schramko.
As the needs of the website change, so should their traffic strategies. A lot of Schramko's customers switch between SEOPartner and LinkJuice programs as they grow and expand their enterprises. The important thing is to be able to find out the needs of the business, and choose the service that will help address those demands.
For a more accurate diagnosis, Schramko invites viewers to head over to SEOPartner.com and undergo the website check today.
References:
"Study Finds Google's Penguin Update Getting Stricter Over Time," Mar 19, 2013 http://searchengineland.com/study-googles-penguin-algorithm-triggered-by-fewer-links-over-time-152213
"What Is The Difference Between SEOPartner And LinkJuice?" video released June 2013
http://www.superfastbusiness.com/traffic/what-is-the-difference-between-seopartner-and-linkjuice/