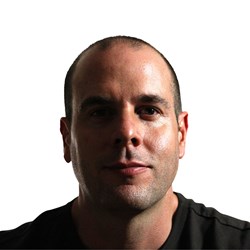 Sometimes, a 'no' sets you up for a better 'yes'.
Sydney, NSW (PRWEB) June 18, 2013
Rejection may feel like a dead end for many people, especially in the business front, but seasoned Internet marketer James Schramko proves that it doesn't have to be. In his latest news video, Schramko, who is also the owner of renowned company SuperFastBusiness, describes his experience in dealing with rejection and shares what he learned from that fateful incident.
The video presents Schramko in a car parked outside a Toyota auto dealership in Chatswood, a suburb in Sydney. "I was 23 years old I actually went for a sales job here," he shares. "I worked across the road in the building in a clerical job, and I wanted to sell."
The person who interviewed Schramko said he was good, but in the end, he selected another applicant for the job.
While such a situation may feel like a major setback for some people, causing them to withdraw and remain in the place where they currently are, the Sydney-based entrepreneur decided to brush off the rejection and make another attempt. "I guess the guy at Toyota probably made a bad decision," Schramko speculates, "but the main lesson is this: I didn't take no for an answer and I said 'Alright, I'm going to go and aim a little bit higher.'"
Schramko's next move was to apply for a job at the BMW dealer just down the road from the Toyota dealership. He was accepted, and within 12 months, he was named the number 1 salesperson in the whole of Australia.
After a successful employment at the BMW dealership, Schramko moved onto a job at Mercedes-Benz, and from there, there's been no looking back. He eventually made the decision to start his own venture — SuperFastBusiness. The company has top-notch business units offering quality SEO, content creation and distribution, custom website development, and reputation management services (SEOPartner, LinkJuice, ATLWeb). The CEO also founded a highly coveted business mastermind called SilverCircle and an Internet business forum coaching community called FastWebFormula, each of which has grown to include hundreds of intermediate to advanced marketers and six- to seven-figure business owners as members.
"The main point is this: sometimes, a 'no' sets you up for a better 'yes,'" Schramko explains as he ends his video update. "Have you had an instance where you got rejected and then came through and triumphed? Have you had a Walt Disney moment or a Colonel Sanders moment? Let me know your comments."
To view the news update and share comments and personal experiences with rejection, visit the James Schramko News, Silver Circle and FastWebFormula websites today.