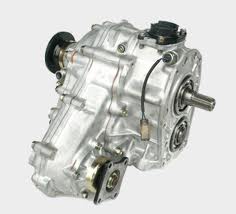 These parts are helping to build the company warehouse of parts that are now distributed the same day that orders are placed.
San Diego, California (PRWEB) May 08, 2013
The Chrysler company has invested into its Jeep brand for nearly 30 years in North America. The branding that has taken place by this company has resulted in millions of units sold worldwide. The 4x4 maintenance that is required for these SUVs is expected to be easier for buyers searching for transfer cases online. The AutoProsUSA.com company has now added Jeep Grand Cherokee transfer case inventory for sale online. These assemblies are now part of the current inventory of parts online at http://autoprosusa.com/jeep-grand-cherokee-transfer-cases-for-sale.
The development of 4x4 vehicles has helped many automakers to provide off-road vehicles to the buying public. The Jeep brand has helped create some of the most popular names of vehicles offered in North America. The Grand Cherokee, Liberty, Cherokee and Wagoneer have remained part of the four-wheel drive offerings to vehicle owners.
The transfer case inventory now provided to buyers is offering the variety in inventory that can be hard to find using local distributors or retailers in some parts of the U.S.
The Auto Pros company has updated its case assembly inventory this year as well as its accessories for vehicles. Mirrors for Jeeps, transmissions and ignition switches are now part of the inventory of parts that are searchable online. These parts are helping to build the company warehouse of parts that are now distributed the same day that orders are placed. These policies for order processing and shipments are part of recent incentives put in place by management.
All parts that are distributed to buyers now receive full protection in the form of a warranty when parts orders are completed. The company policies that are now in place provide the coverage that buyers can struggle to find when purchasing used parts from some retailers online. The benchmark coverage period typically provided under some policies falls short of the length of coverage expected by buyers. Up to two years of protection is now part of the offerings for warranties with all parts sold.
About AutoProsUSA.com
The AutoProsUSA.com company is one of few retailers in the secondary market parts industry providing less than MSRP pricing to buyers in all sections of the United States. This company provides its expedited parts distribution for no additional charge for buyers. The parts inventory that is carried by this company provides the import and domestic choices that buyers can have difficulty finding through some resources online. The AutoProsUSA.com company has redesigned its company website online to provide easier resources for buyers searching for parts and pricing online. The company policies put in place are expected to build higher customer satisfaction ratios for all buyers.