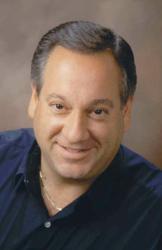 Tech Analyst Jeff Kagan is available to speak with reporters on this topic, or may be quoted through this release.
Atlanta, GA (PRWEB) April 05, 2013
The Launcher is a whole new game in wireless. These are the very early days of something that may become very popular in the wireless industry. Facebook Home was unveiled yesterday and it is a great example of the early Launcher.
Technology Industry Analyst Jeff Kagan offers comment on this story.
"If you follow wireless, you know how it has changed over the years. First it was just a phone. Then over time it was a way to send text message, email, check the web, watch movies, live television and social sites like Twitter, LinkedIN, Facebook and more," says Wireless analyst Jeff Kagan.
All these features were activated by apps. Apps are little icons on the home screen. They were launch buttons for small applications.
"Lauchers are new. They are in between the apps layer and the operating system of wireless phones. Think about Launchers as a customized home page. However, they are not created by the user. Instead they are created by companies who want to give you a reason to choose them as your home page," says Principal analyst Jeff Kagan.
The Launcher is similar to the home page on your Internet browser on your computer. What is your home page? Is it MSN.com or Google.com or Yahoo.com? Is it AT&T Mobility or Verizon Wireless or maybe it's your employer's home page. There are countless different home pages. It gives companies a unique way to reach customers.
"Now this idea is spreading to the wireless phone. Facebook is starting this Launcher idea with Home. Expect many companies to follow Facebook Home in this new Launcher race. I expect to see countless Launchers to choose from. So this is starting as something innovative from Facebook, but will become a common tool for companies tomorrow." According to analyst Kagan.
Next, we may have multiple Launchers on your smart phone. Maybe you want to use your Facebook Home Launcher, but not all the time. Maybe you will want to have a few favorite Launchers to choose from. You'll be able to swipe through your assorted Launchers kept in a Launcher file.
Launchers are different than the home page that comes on the phone. This is different from the apps, which are just icons on the home page that comes with the phone. Launchers are new.
Wait, we have so many Launchers, we need a better way to manage them. So we'll develop Launchers that will let us have multiple Launchers on one single page, a favorites Launcher page of some sort.
Next, we'll be able to create our own personalized Launchers. They will keep track of exactly what we want. They will have the layout and color that you choose and will act the way you want them to act.
The bottom line is the wireless industry is changing. It's always changing. It's growing and becoming something new all the time. Wireless phones used to be about making a phone call. Today it is about so much more. What about tomorrow?
What's it going to be about in five or ten more years? How will this change affect operating systems like Apple iOS, Google Android and others? Will they compete with or work in concert with them?
"There are lots of very interesting questions. New leaders will emerge. I don't know all the answers yet, but everything will be completely different. It is already very different over the last few years and will be just as different over the next few years. That's for sure," says Jeff Kagan.
About Jeff Kagan
Jeff Kagan is an Industry Analyst who is regularly quoted by the media over 25 years.
He offers comment on wireless, telecom and tech news stories to reporters and journalists.
He has also been quoted as a Tech Analyst, Wireless Analyst, Telecom Analyst and Principal Analyst depending on the focus of the story.
He follows wireless, telecom, Internet, cable television and IPTV. He also follows the wider and more general consumer electronics and technology space.
Visit his website: at jeffKAGAN.com to learn more and for disclosures.
Reporters: Jeff Kagan sends comments by email to reporters and the media. If you would like to be added to this email list please send request by email.
Clients: Call or email Jeff Kagan to discuss becoming a client. Kagan has worked with many companies over 25 years as consulting clients.
Contact: Jeff Kagan by email at jeff(at)jeffKAGAN(dot)com or by phone at 770-579-5810.
Kagan is a Technology Industry Analyst, Consultant, Columnist and Speaker.
Twitter: @jeffkagan