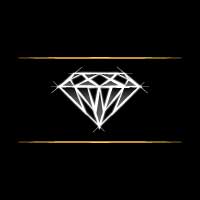 Santa Ana, CA (PRWEB) December 03, 2012
Casoro Jewelry Safes, a family owned and operated business, has announced a free jewelry safe buying guide. Accessible via the company's website, the guide contains information to help customers evaluate what type of jewelry safes meet their needs and desires, while keeping valuable jewelry protected from burglary, fire, and other threats.
The buying guide provides information that helps customers consider several choices before deciding on a purchase. It offers insight on where to put the safe, and determine how much storage space is needed at the time of purchase and in the future. Also covered are levels of burglar protection; options such as electronic or digital locks are explained, along with new options such as biometric locks. The free guide also discusses the importance of construction and performance ratings.
Nancy Bryan, Co-Owner of Casoro Jewelry Safes, said, "Casoro safes are ideal for conveniently storing jewelry, while resisting burglary and fire. Customers unfamiliar with the technicalities and options risk not getting the best product for their dollar. By publishing a comprehensive buying guide, we are empowering the customer to make the right choice for their current and future needs."
The company also sells custom jewelry safes with fire protection. Various levels of fire protection, and classifications according to the standards of Underwriters Laboratory, are explained in the guide. Lastly, the buying guide outlines common luxury features included in some safes, such as jewelry chests, interior lighting, necklace racks, file drawers, and pedestals.
In addition to publishing a free guide for its line of jewelry safes, the company is giving away a free safe for the holiday season. Applicants can design their own custom jewelry safes online by selecting their preferred color, lock type, interior fabric, drawers, and accessories. Chances to win are high with a small number of entries received as of publication of this news release. Registrants can enter by visiting http://www.casorojewelrysafes.com/uncategorized/topaz-giveaway/.
The free jewelry safe buying guide can be downloaded at http://www.casorojewelrysafes.com/buying-guide/ by filling in the form and clicking on the "DOWNLOAD NOW!" button.
About Casoro Jewelry Safes
Casoro, owned and operated by Shep and Nancy Bryan, have more than 18 years of experience providing customers with "safe" solutions. The company sells burglar- and fire-proof luxury and custom safes to customers across the United States. It assists with designing custom units and also makes delivery and placement in the home, making the purchase easy and convenient. Various types and sizes of safes are available for residential and commercial use. The company's stylish line of jewelry safes can be viewed at http://www.casorojewelrysafes.com