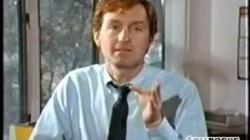 Creative innovation is imperative for business evolution.
Philadelphia, PA (PRWEB) May 12, 2013
Carlton's Training announced plans to release more Joel Barker paradigm training videos earlier this week. The new focus on leadership training throughout the industry has created a need for prime figures like Joel Barker to express their perspective on change in leadership training with programs from Carlton's Training.
Joel Barker is a change and business strategist. His philosophies have been taught and featured at universities such as Harvard, Stanford and Miami University. Barker believes that the evolution in business ideas must be utilized not just for current business success but to also create future success with innovations.
Some of the training videos by Barker insist that paradigm shifts like the addition of the telephone, computer, fax machine, email, iPads, and many more, control the business world. Yet all of these innovations create future innovations. Without the modern computer there would be no internet. Without the internet there would be no movies online, emails, and the list goes on. "Creative innovation is imperative for business evolution," says Joel Barker.
What is so powerful about a Joel Barker paradigm is how he predicts them. For a company to be successful it has to utilize the newest innovations. But they also have to see the new innovations coming to implement them faster than competition. And in so many cases the competition is already creating a new innovation off the next innovation and creations coming out.
The Business of Paradigms is a Joel Barker training video that demonstrates these paradigm shifts and how powerful they are to a global economy. Carlton's Training has a series of training videos by Joel Barker that accentuate how achievement in the business world relies on implementing these tools. History has shown that the faster a tribe, country, or continent evolves the greater success.
Joel Barker's most recent adventure into paradigms is a training video titles Innovation at the Verge. In this program the focus is about capturing an innovation when it starts or riding the wave of change. Examples are given that determine the success of a company by how well they read new changes and adapt to them and make them their own.
Carlton's Training provides training videos form Joel Barker for the benefit of their clients. Other widely respected business leaders and celebrities are featured in their programs such as Lou Holtz, Ken Blanchard, Tom Peters, John Cleese, Dewitt Jones, Ben Zander, and Bob Farrell. To view online any of the Joel Barker training videos or learn more about this company click on Carlton's Training.