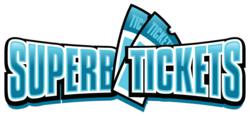 SuperbTicketsOnline.com is accommodating tight budgets by reducing the pricing for this particular show.
Milwaukee, WI (PRWEB) April 23, 2013
The 19-year-old pop performer has such a huge following of fans that his concerts usually sell out in record time. On June 22, he will be embarking on the second North American leg of his tour. The Barclays Center performance scheduled for August 2 is one of the most popular events, and SuperbTicketsOnline.com is accommodating tight budgets by reducing the pricing for this particular show.
At the present time, the young singer is visiting a variety of cities in Europe. The second North American leg of the "Believe Tour" will begin in San Diego on June 22 with a number of major locations popping up during this portion of the star's travels. Some of the destinations that will be featured include Los Angeles, Las Vegas, Denver, Dallas, Chicago, Indianapolis, Cleveland, Hartford, Detroit, Columbia, Newark, Jacksonville, and Tampa. The final U.S. concert is scheduled for August 10 in Atlanta. Three Canadian concerts are also on the tour schedule, one in Ottawa for July 23 and two in Toronto for July 25 and 26.
Justin Bieber tickets have been selling very quickly since first becoming available to the general public. In some markets, tickets sold out within minutes. As an example, the singer performed two concerts in November 2012 at Madison Square Garden, and tickets sold out within 22 seconds for these performances. Fans need to pick their tickets and purchase them now or miss out on seeing their favorite star in person.
"Beliebers" have one thing in common, and that is their interest in the singer/songwriter and their desire to see him in a live performance. The current tour is promoting the singing star's second album, and he is covering a good bit of ground in areas around the world. In fact, the young star has been traveling since September of 2012, and he is expected to perform in more than 100 shows worldwide by the time the tour wraps up. Diehard fans will want to acquire seats for a show in their area, and if they have not already done so, they are urged to act quickly.
About Us
Numerous Justin Bieber tickets are being featured in the large inventory available at SuperbTicketsOnline.com, where Pink tickets and Bruno Mars tickets are also available.