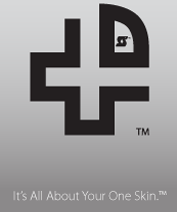 LIBERTY, MISSOURI (PRWEB) December 03, 2012
Dr. Scott Darling, the lead varicose vein specialist at the Skin and Vein Center, attended the 26th American College of Phlebology Annual Congress in Hollywood, Florida earlier this month.
The annual congress provided attendees with the opportunity to be exposed to the latest developments in phlebology. The American College of Phlebology is accredited by the Accreditation Council for Continuing Medical Education.
"Continuing to learn the newest vein care techniques is important to me because I always strive to provide the best vein treatment in the Kansas City area," Dr. Darling said. "I can always count on the American College of Phlebology's Annual Congress to provide me with the opportunity to discuss cutting-edge phlebology techniques with my peers. This year, the keynote speakers addressed deep vein thrombosis and the use of ultrasounds in venous disease diagnosis. Because of this meeting, I was able to bring new treatment techniques back to Kansas City."
Dr. Darling attends multiple phlebology conferences each year to sharpen his skills and provide his clients with the best possible vein care. Earlier this year, Dr. Darling attended the American College of Phlebology Foundation Executive Leadership Summit and wrote the mission statement for the organization. To learn more about Dr. Darling, click here.
About the Skin and Vein Center
The Skin & Vein Center is a vein and dermatology clinic that specializes in providing a broad spectrum of skin and vein procedures to the Kansas City area. Its mission is to help its patients maintain vein health and protect their "One Skin" using the newest pain-free methods available. Patients are involved in the decision making every step of the way, receiving a wealth of information that allows them to make their own choices regarding their healthcare. Its lead doctor, Dr. Scott Darling has been providing dermatology and vein services at the clinic for the last 12 years.
###