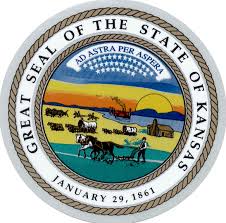 This comprehensive guide to buying a home security system is free for all residents int he state of Kansas.
Topeka, KS (PRWEB) May 03, 2013
There's no doubt about it for most Kansas residents—home security is incredibly important. SecuritySystemReviews.com, a trusted and relied-upon third-party provider of information and security system education resources, has released its newest rankings of the best security companies in the state of Kansas. The rankings released by the site are unique for a number of reasons, including the fact that they go beyond just comparing prices of the top companies in the state.
"We definitely include value and pricing in our reviews, but when you're selecting something as important as a home security system, it's important to look at all aspects of service," said a spokesperson for SecuritySystemReviews.com. "That's where we differ from other comparison sites. We want to give consumers a holistic picture of every aspect of service provided by each security company, in addition to looking at price. We don't just want to tell consumers in Kansas that it's best to choose the cheap security systems, without looking at the whole picture."
SecuritySystemReviews.com has become the premier resource for providing information related to the home security industry. The rankings released by the site are based on comprehensive reviews of security companies, each of which is conducted in an anonymous, secret shopper format. The reviews are conducted by a team of highly trained security professionals from both the site, as well as the state of Kansas, ensuring that the specific security concerns of the state's residents are addressed during the review process. Reviews also take into account information found on other independent sites, such as Yelp and Angie's List. Review criteria is broad and includes security system equipment and technology, service and installation, customer service and monitoring, warranties and contracts. All of this review criteria is focused on just as heavily as security system pricing. After conducting the reviews, the team convenes to vote on the rankings that determine the best home security system.
Most Kansas residents report that home security is a top priority, but they also report that it can be difficult to select the best home security system, for a number of reasons. Many consumers find the availability of companies offering security services as a reason they find the purchasing process difficult. It's for this reason that Security System Reviews developed a simple, concise and user-friendly comparison system to help in the purchasing decision.
In addition to reviews and rankings, the site also provides other valuable information related to the home security industry, including tips, blog posts, news and industry updates, coupons, discounts and access to instant quotes.
The name of the best home security system in Kansas can now be viewed by visiting SecuritySystemReviews.com. In addition, the names of the runners-up are also accessible by site visitors.