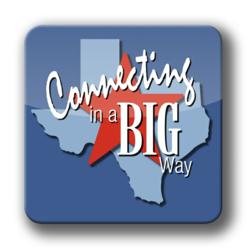 This year's Convocation theme is 'Connecting in a Big Way,' because KDP is all about connections. We are your professional network, and this is your professional conference. –Dr. Mary C. Clement, KDP International President
Indianapolis, IN (PRWEB) April 29, 2013
Kappa Delta Pi (KDP) is proud to present two nationally renowned speakers at its 49th Biennial Convocation, held October 24–26, 2013, at the Sheraton Dallas Downtown. The conference, themed "Connecting in a Big Way," will feature keynotes by UNESCO's Dr. Charles Hopkins and Space Science Educator Dr. Jeff Goldstein, as well as a panel discussion by distinguished KDP Laureates. More than 150 educational sessions provide attendees with meaningful, timely information for their professional development, in addition to pre-Convo clinics and a wide array of networking opportunities. Workshops are focused on three strands: Leadership or Policy, Research or Action Research, and Practice or Instructional Strategies. Convocation 2013 will host educators from all over the United States and around the globe who converge on the Big D to exchange ideas, learn about best practices and new initiatives, connect with peers, and be inspired by the innovative vision of thought leaders in the educational field.
The kickoff event for all Convo attendees features opening session speaker Dr. Charles Hopkins, UNESCO Chair on Reorienting Teacher Education to Address Sustainable Development, presenting on the topic "Educating the Citizens and Leaders of Tomorrow." And keynote speaker and space science educator Dr. Jeff Goldstein, Director of the National Center for Earth and Space Science Education and the Arthur C. Clarke Institute for Space Education, addresses the STEM curriculum with his presentation "Science: A Teacher's Gift – Nurturing Exploration in Our Children." A distinguished panel of KDP Laureates will explore the topic "Diversity, Globalization, and Education: What Do They Mean for Teachers and Teacher Educators?" Moderator Dr. Sonia Nieto guides the discussion, featuring panelists Dr. James A. Banks, Dr. Michael Apple, Dr. Linda Darling-Hammond, and Dr. Zhou Nan-Zhao. The event is followed by Laureate Chats, during which attendees can meet and mingle with these renowned educators.
Full-pass advance registrations for the three-day conference are $229 for students/retirees, $259 for professional KDP members, and $289 for nonmembers. On-site registrations are available for $289, $309, and $349, respectively. K–12 educators and administrators also can purchase a special one-day Saturday Pass for October 26, from 8 a.m.–4 p.m. at an advance registration rate of $50, or $75 on-site.
For more information about Kappa Delta Pi and Convocation 2013 or to register, visit http://www.KDP.org or call KDP Headquarters at 800-284-3167.
Kappa Delta Pi, International Honor Society in Education, is a 501 (c) (3) organization established in 1911 to recognize and promote excellence in education, provide a reasoned voice for significant issues, and link learning communities of educators. Through its programs, services, and strategic partnerships, KDP supports the professional growth and teaching practices of educators throughout all phases and levels of their careers. The organization currently has more than 600 chapters and an active membership of 43,000 worldwide.