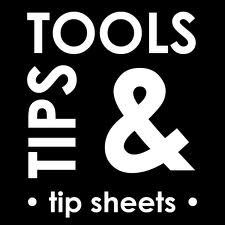 These and more home security safety tips can be found on SecuritySystemReviews.com for all consumers to view.
Charlotte, North Carolina (PRWEB) May 20, 2013
As the warmer weather of spring has begun approaching around the country, many homeowners are beginning their spring and summer landscaping projects. While the importance of alarm systems has been widely reported, there are a few unique landscaping tips that homeowners can follow to augment their level of home security. These home safety tips are ideal when used in conjunction with the presence of an alarm system, but even on their own, they are an easy and inexpensive way to make your home safer against intrusions.
The home alarm specialists at AlarmSystemReport.com, a site dedicated to providing alarm system reviews, put together a brief list of a few of these landscaping tips that can reduce the likelihood of a home break-in.
1. Keep bushes and shrubbery neat, tidy and well-pruned. A home that is shrouded by bushes and trees means that a burglar will have ample hiding spaces. A home with a great deal of covering from bushes and shrubs is more likely to be broken into than a home that has neatly trimmed shrubberies.
2. Choose shrubs and plants that are going to deter burglars, such as a thorny bushes and cacti. These type of plants are particularly useful when planted around entry points, such as doors and windows. Not only are thorny plants advantageous to prevent burglars from hiding around property, but they're also easy to maintain.
3. Plant shrubbery that grows fairly low to the ground. This will keep a home from being hidden from view, and will allow neighbors to view what's going on around a home, even if the home's residents are away.
4. Always keep the lawn manicured and well-maintained, to avoid the appearance that the home is abandoned or the residents of the home are away. If the members of a household are going to be away on vacation or for any period of time, it's best to hire someone to mow the lawn and take care of the landscaping, because a home with an unruly or untamed lawn makes it a big target for most burglars.
5. When selecting landscaping for home security, opt for plants that don't require a lot of maintenance. This will help avoid the plants dying easily or looking as if they haven't been cared for, which, as mentioned above, is a primary way that many burglars target homes.
About AlarmSystemReport.com
AlarmSystemReport.com is a highly trusted, independent, third-party site that provides information about the best home alarm systems throughout the country. In addition to detailed rankings and reviews of the best companies providing home alarms, the site also provides valuable discounts, such as Front Point discounts, as well as access to instant quotes that can save homeowners as much as 35% on the installation of a home alarm system.