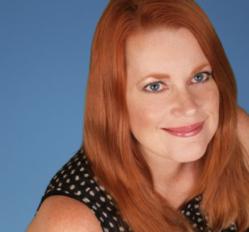 Happy people are more successful & I can show you how!
Atlanta, Ga. (PRWEB) February 07, 2013
The Community for Conscious Entrepreneurs, Life Business Growth, announced Elaine Wellman's new 9 week course entitled "The Ultimate Happiness Solution To Supercharge Your Soul & Rock Your Biz."
In this course, Wellman teaches participants how to amp up the joy level and capitalize on the power of happiness to boost business in just 9 weeks.
Other topics in the course include: Clarify A Vision, Overcome the Obstacles, Reprogram the Inner Voice, Develop a Mindset For Happiness and Success, Amp Up Self Care, Leverage the Power of Choice, Create Habits and Rituals. Visit the Elaine Wellman website for more information and/or to sign up.
About Life Business Growth
Founded in 2012 by Kerry Swetmon, Life Business Growth is a holistic movement toward owning a business, nourishing the soul, and creating a life to love. For more information on the organization and the women it supports, visit http://www.lifebusinessgrowth.com.