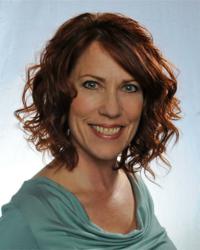 Change your thoughts and you can change your life
Atlanta, GA (PRWEB) April 10, 2013
Joyce Layman, chief dot connector at Mind By Design, will teach "Finding Balance on the Teeter-Totter of Life," the next offering in the Life Business Growth Master Class Series. The series includes practical and inspirational topics designed specifically for women entrepreneurs, and presented by resident experts from the organization's rapidly growing online community.
In this class, Layman will share three key strategies to help entrepreneurs get focused, stay motivated and maintain sanity no matter what life throws at them. As Zig Ziglar says, "You can't be considered successful in your business life if your home life is in shambles."
In this hands-on, practical class, Layman walks participants through a process to examine all aspects of their life. Looking at current reality vs. ideal reality in the areas of spirituality, relationships, family, health, finances, community and more will help participants move toward their goals with more motivation and clarity. Layman describes this powerful process as "taking a 30,000-foot life view."
Many entrepreneurs have a tendency to focus with intensity on their business while ignoring other crucial aspects of their lives. This brand-new Life Business Growth Master Class gives powerful tools for examining where they are, where they want to be, and how to get there.
Layman lives by the motto, "Change your thoughts and you can change your life." She has experienced major transformations in her life, and as a keynote speaker, strategic connector and coach, has worked for years to help others do the same.
Membership in the "Growth" Program is available for just $9.95/month at the LBG website. This includes two expert-taught Master Classes every month, plus a private Facebook forum where women entrepreneurs find collaboration, joint ventures, and networking opportunities.
About Life Business Growth
Founded in 2012 by Kerry Swetmon, Life Business Growth is a holistic movement toward owning your business, nourishing your soul, and creating a life you love. For more information on the organization and the women it supports, visit the website