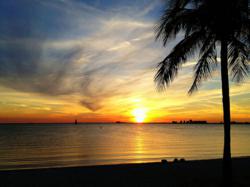 Local companies are available to provide assistance apart from realtor services.
Tampa, Florida (PRWEB) May 16, 2013
Purchasing a property in a new city or relocating to find a rental can be confusing for some men and women. The trade-off between working with in-state or out-of-state companies to complete real estate transactions is one decision that many people must make. The PLB Investment Group has now published its local real estate company in Tampa, FL tips for buyers and sellers online. These tips offer eight advantages that are designed to be helpful to those purchasing or selling real estate. The tips can be found online at http://www.realestatetampaflorida.com/advantages-of-using-a-local-real-estate-company.
The housing market in states like Florida continues to grow in many cities like Tampa, Orlando and Jacksonville. A person relocating to these areas or who is already a resident has many decisions that must be made before a home is purchased or lease is signed. Local companies are available to provide assistance apart from realtor services.
Making the decision to work with an investment company compared with real estate agents is one that is expected to be simpler for men and women who read the tips now published online. This information was put together to provide fast track information.
The PLB Investment Group has expanded its website recently to help more buyers and sellers of real estate. Apart from the new tips that are published and accessible online, new explanations of the updated company services are provided. Learning the secondary ways to buy and sell without involvement from a real estate agency is now available on the company website. The company experts providing this information are accessible through the local Tampa number and through the online contact system now in place.
A new YouTube channel has been launched by this company to provide an additional marketing effort to help reach more sellers and buyers in the central Florida area. This new channel includes multiple videos that help to explain the types of alternative services that are available as well as the different ways that can be used to explore the company services. This video channel can be accessed online at http://www.youtube.com/watch?v=H3cprxveXvg. This series of videos is expected to be expanded before the close of the year to help promote more company resources.
About PLB Investment Group
The PLB Investment Group is based in Tampa, Florida and is staffed by real estate investing specialists. The assistance that is provided by this team provides the alternatives that can be hard to locate by buyers and sellers researching the non-realtor routes available. This company provides local services to residents, tourists and those relocating to the Tampa area. The PLB Investment Group updated its resources online with a new and improved company website. New pages have been created and published online to provide extra resources for access. The company services are now easily attainable through the local number and fast track online submission form.