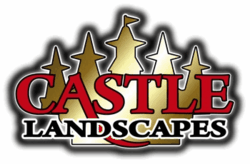 Long Island Snow Plowing Company, Castle Landscapes Recently Posts a Blog Entry Giving Reasons Why to Hire a Professional Snow Removal Company.
Long Island, New York (PRWEB) December 08, 2012
Castle Landscapes Inc. has been providing Snow removal and ice control to services to Schools, Colleges, Municipal and Commercial properties as well as Synagogues and Churches for over 20 years. Castle Landscapes has the most state of the art equipment on Long island to provide companies or School the highest quality Snow removal services found anywhere. Castle is dedicated to offering a full service approach that goes beyond the expectations of our customers. Castle Landscapes always pays special attention to walkways, entrances, handicap ramps, and emergency exists. All of our properties are repeatedly visited during and after storms to ensure that all hazardous conditions have been eliminated.
Recently Long Island Snow Removal Company, Castle Landscapes gives reasons why schools, hospitals, business owners and homeowners should hire a professional snow plowing company. They launched a whole blog entry dedicated to answering this question. Here are some experts from the recent blog post:
1- Castle Landscapes makes sure to clean the parking lots and walkways to all entrance ways.
2- Castle salts and sands after plowing for safe transportation.
3- Castle has the latest and greatest machinery to make sure the job is done in a safe and secure manner.
4- Castle Landscapes is fully licensed & insured in the state of New York
5- Castle Landscapes has over 20 years experience in Snow Plowing & Snow Removal
6- Castle Landscapes has trained drivers, equipped to work in hazardous conditions.
7- Castle Landscapes makes sure they work catering to business hours so that parking lots are clear by the time of business.
8- Castle Landscapes owner is always present on every snow removal job.
For more information on this post visit Castle Landscapes blog http://longislandlandscapingltd.com/blog/
Castle Landscapes
Long Island Landscaping Ltd.
Mailing Address:
151 Millet Street
Dix Hills, NY 11746
631-427-3793
http://www.longislandlandscapingltd.com
castlelandscape(at)optonline(dot)net