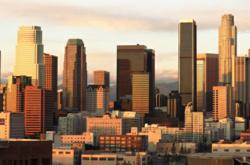 Appraisals can sometimes be the biggest obstacles in home buying.
Los Angeles, CA (PRWEB) December 02, 2012
Both buyers and sellers in the Los Angeles real estate market become anxious when waiting for home appraisal reports. After the intense process of finding a perfect home and the nerve-racking negotiations, home buying can still be ruined by one thing according to Red Blue Realty – a low appraisal.
However, here are 3 steps that can be taken in response to a low appraisal
Renegotiation
Where the home value according to an appraisal report is lower than the contractual purchase price, a buyer has the option to negotiate with the seller. Such negotiations could be focused towards achieving a reduction of the asking price so that it falls in line with the appraisal. However, if an appraisal contingency is missing within the purchase contract, a buyer has no choice but to buy the home regardless of the price.
In cases like this, a potential buyer for one of the Los Angeles homes for sale will have to dig deeper into their pockets if they have to buy the property. The situation may also mean being subjected to higher interest rates or taking another mortgage as opposed to comfortably working with one. Many buyers purchase a home up to their maximum qualification, so any difference between appraisal and sales price can be a huge hit for the buyer.
Typically, where an appraisal contingency exists, sellers will always be willing to work something out with the buyers to come up with a good deal. But, a huge difference between the appraised value and the purchase price has the potential of killing the deal outright.
Modification of financial terms
Receiving a low appraisal for a buyer or a seller does not necessarily spell doom. A seller can still request their lender to have their loan adjusted. However, any seller should keep in mind that this may result into driving higher the interest rates. Home loans are priced in home-to-value tires which are normally 60-70%, 70-75%, 75-80% and 80% or above.
Before committing to modification of financial terms, it essential for a buyer to clearly understand the tier they fall in. This is because the higher the tier, the higher the adjustment and the interest rates applicable. Stretching a budget may not be attractive, but it may be the only way for a buyer to get the home they love.
Reading the appraisal report for accuracy
It is a known fact that appraisal reports can come as cluttered, complicated and long documents. Still, they can reveal a lot if enough time is taken to thoroughly read through them. It is important to take note of and verify reports on the property and the comparables. Home sellers need to have their Los Angeles real estate agent research and ensure the findings are in accordance with the appraisers findings. Should there be any major differences, sending third party information to the appraiser can potentially allow for an adjustment to be made on the appraisal report.
The findings may not guarantee a change in the appraisal report but it will help clarify any errors in the report. It is equally important for sellers to be honest with the kind of information they give, as appraisal reports may sometimes reveal unpermitted additions in a property that do not add any value to a property.
Website: http://www.redbluerealty.com
Email: Contact(at)redbluerealty(dot)com
Phone Number: 1-(855) 66-RBREALTY or 1-(855) 667-2732