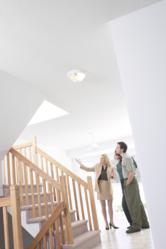 Los Angeles, CA (PRWEB) April 24, 2013
Los Angeles homes for sale all have one thing in common: each residence will need to under go a home inspection before escrow concludes. While the idea of an inspector checking out every detail of a property can be stressful, in reality, the professionals at Red Blue Realty know that the inspection process doesn't need to cause stress.
A skilled Los Angeles real estate agent may suggest that a seller have his or her own home inspection as well as the buyer, in order to ascertain and disclose any flaws in the property right up front. Regardless of whether the property undergoes one or two inspections, there are some tips that will make undergoing an inspection simpler.
Tip One: Step Aside
One way to alleviate stress: let a professional Los Angeles real estate agent guide the home inspection process and act as representative. Many listing agents prefer that a seller be away from the home during the inspection.
Tip Two: Courtesy Counts
Viewing a Los Angeles real estate inspector as a nitpicker, hoping to find fault with a property is simply not the case. A home inspector offers the buyer an assessment of the property's value. Be polite and allow full access, including a garage or basement area, to the inspector. And, don't rush the inspection process. Allow up to two hours to complete it.
Tip Three: No Arguing
If negative remarks are made during an inspection, keep defensive refuting out of the equation. Explaining an issue or negotiating it's resolution should be done after the inspection report is presented.
Tip Four: Verifiable Information Only
If an inspector asks about the age of the home's roof or appliances, answer only if the information is verifiable. Don't guess, and don't be afraid to admit a lack of knowledge.
If documentation is available, provide the information. Likewise, don't obfuscate regarding whether or not permits were used in additions or remodeling.
Tip Five: Open Access
Make sure the home is entirely open for the inspection. Don't restrict the inspector's ability to look in all rooms and storage areas.
Tip Six: Fixer Up
A skilled Los Angeles real estate agent can advise sellers about the importance of making repairs to the property once they are agreed upon. These repairs should be promptly undertaken, and the seller should be aware that the buyer may ask for a repeat visit by the inspector to approve repairs agreed upon. The sooner repairs are made, the sooner the contingency issued in regard to escrow can be met, and prevent any delay in escrow closing.
In short, approach a home inspection with a positive attitude, eliminate an argumentative stance, and negotiate and make any repairs in a professional fashion.