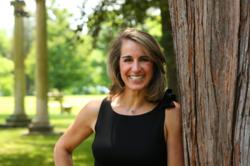 The reason the vast majority fail at keeping New Year's resolutions is because the resolutions are made haphazardly and with no backup plan for success.
Rockland, Westchester, NY (PRWEB) December 28, 2012
According to Michele Phillips, founder of Key Performance – Unlocking Potential, an estimated 50 percent of Americans will make New Year's Resolutions and despite all the best intentions, only eight percent will stick to them. The most popular resolutions have to do with losing weight, exercising more, spending time with family and friends, and the popular promise to quit smoking.
"The reason the vast majority fail at keeping New Year's resolutions is because the resolutions are made haphazardly and with no backup plan for success. So it becomes more of a wish list than a firm decision to change," states Phillips who has coached some of the nation's leading executives on creating positive habits.
One way to turn wishes into real change according to Phillips, is to think of them as habits.Habits are the things people do on automatic pilot, like making a cup of coffee in the morning, flossing teeth, and the route people take to work each day. The gift, or the curse, of habits is that they require no energy. People perform them without even thinking. The beauty of habits is that the more positive habits people have, the easier it is to achieve success in all areas of life. So instead of making New Year's Resolutions, Phillips encourages people to identify and pursue creating positive habits. She offers the following five strategies.
1. Be Specific
The reason most resolutions don't even get off the ground is because they are too vague. People vow to be healthier, happier or to spend more time with their spouse. While those are all good ideas, they aren't specific enough to carry any power. If you want to be successful, identify detailed goals, e.g., if you want to spend more time with your spouse, focus on what events you might be able to do together and make a plan such as having a babysitter every Friday night so you can go to the movies or go out to dinner. The more specific you are the more easily you can set an action plan.
2. Don't Subtract – Add
Don't deprive yourself or take something away when you are starting to create a new positive habit. Instead Phillips suggests that adding is a much easier way of incorporating change. If you want to be healthier, don't give up your daily soda and cookie habit right away, but instead add two pieces of fruit to what you eat each day. Experts say it takes 21-days to form a habit; therefore commit to eating two pieces of fruit for the next 21-days. Once that's set then add vegetables to lunch and dinner for 21 days, then add walking, etc. Eventually the good choices and habits will leave little room for the bad ones.
3. Start Small
Most people fail because they aim too high, start too big and try to change too much at once. Establishing smaller goals in the beginning helps increase your chances for success which encourages you to keep moving forward. Set small goals in each of the areas you want to improve and you are likely to accomplish them, feel motivated more quickly and for a longer period of time.
4. Find Like-Minded People
Spending time with people who eat fast food will likely lead to you eating more fast food. Find people who display healthier habits and you will likely do the same. Identify people in your life who display the habits you want to emulate. If necessary, consider joining a support group or enlist a buddy to support your efforts.
5. Give Yourself Permission to Make Mistakes
The easiest thing to do in the face of a setback is to quit. Most people start out with the best intentions, but at the first slip up they tell themselves it wasn't meant to be and that they shouldn't have attempted to change in the first place. Realize that setbacks happen and it's part of the process of change. Learning from them, and getting over them will propel you forward and increase your rate of success in the future.
Change doesn't come easily. It is the result of discipline, effort and consistently applying the strategies for success. Be patient with yourself, celebrate successes and use setbacks as learning opportunities and you could be part of the eight percent who actually stick with their New Year's resolutions in 2013!
To contact Michele Phillips or to attend her upcoming seminar on February 2, 2013 on Creating Positive Habits for a New Year and a New You! go to http://www.key2unlock.com.