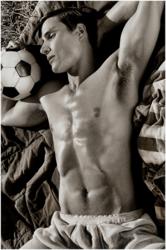 (PRWEB) January 10, 2013
5 Star Companionship offers a new addition to their team that brings style, looks and class. Carter is a 28-year-old male companion that brings with him a professional modeling career and fitness career.
High class male companionship for successful & wealthy women has been on the rise in the last 10 years as more and more women are becoming independently successful. The 32-year-old owner & matchmaker of 5StarCompanionship.com states, "It's our pleasure to bring Carter on board. Successful and wealthy women that are looking for a male companionship service which offer 100% discrete and confidential matchmaking services should visit the our website and submit an inquiry in order to find out what type of match we might have for them. Carter has already traveled with 2 lucky ladies in his first month."
Naturally Carter has become a very popular choice for women as he is truly a ladies man and enjoys fulfilling the voids in a women's life. These days, successful women are busy on the go, which means there is less time for them to focus on getting a date that fits their high standards. 5 Star Companionship is currently the only matchmaking male companionship service in the industry today, which means business is pouring in. The company prides itself in being honest with its clients and not just providing a match if it truly isn't a match based off the women's requirements. The idea for the company is to help women find what they want when they want it. Weather it be for a casual date, company party or even to meet a male companion while on a vacation.
If you are a women that is hesitant about trying out the services, the company urges you to at least contact them because they feel you will be surprisingly shocked at how comfortable they make you feel. If anyone has ever considered contacting a straight male escort agency then contact 5 Star Companionship to find more than just an escort but a perfect companion!