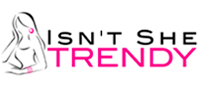 It's no secret that the fashion industry influences the athletic sportswear.
FORT LEE, New Jersey (PRWEB) April 05, 2013
It's no secret that the fashion industry influences the athletic sportswear. This spring, designers are looking at athletic wear to adapt to fashion – with the little bitty tennis dress being a hot contender for the number one spring fashion look women will be wearing as soon as temperatures begin to rise. In the newest blog from IsntSheTrendy.com titled "Tennis, Anyone? Fall for These Sporty Dresses," Victoria Beckham's sleeveless tennis dress is not only functional on the court, but designed to offer an adorable summer mini-dress for any casual day.
Some of today's most innovative designers take their inspiration from the strong, glamorous athletes with bodies worthy of their skimpy athletic wear. But that doesn't mean the everyday fashionista can't turn heads in her own sporty tennis dress, whether or not she's ever stepped foot a tennis court.
Beckham's line of tennis dresses can be purchased with either a square or round cut collar, with bodices that styled to show off the arms and shoulders. The A-line skirts on these dresses are flared and flirty, and they stop mid-thigh like the standard tennis skirt, but slightly amped for off-court style. The spring/summer tennis dress can be dressed up or down with an open-toe wedge heel, or with flats for complete, casual comfort. This is the dress women will live in all summer long.
Check out other spring and summer fashion trends on IsntSheTrendy.com, and bear with the final weeks of winter knowing that spring – and spring fashion – is just around the corner.
For photos of Beckham's new-for-spring tennis dress and other fashion trend news, visit the Isn'tSheTrendy.com, or info(at)isntshetrendy(dot)com.
About Marble Media LLC:
Marble Media LLC is a creator of high-quality, content-rich blog sites that provide expansive coverage of relevant information to readers who make up a wide range of demographics. The Marble Media LLC team of expert writers covers a wide range of specialties including travel, food, health, fitness, social media, marriage, parenting, technology, weight loss, fashion and much more.
For more information on Marble Media LLC's offerings and advertising opportunities, visit the MarbleMediaLLC.com website, or email sales(at)marblemedia(dot)com.