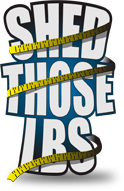 Stress initiates a number of chemical changes in the body, one of which is the release of Cortisol.
Fort Lee, New Jersey (PRWEB) April 08, 2013
People who eat in response to stress may realize that the foods they crave during bouts of anxiety are laden with carbs, which can sabotage their weight loss attempts. In the newest blog from the online weight loss resource ShedThoseLbs.com titled "Stress and Eating," the problems arising from stress-triggered eating are examined in an effort to help readers overcome cravings by understanding them better.
Stress initiates a number of chemical changes in the body, one of which is the release of Cortisol. Cortisol causes a person to feel more alert, energized and ready for action, but it also causes the body to crave high-energy foods – or foods heavy in carbs. On an evolutionary level, this chemical trigger to consume carbs was a positive for pre-modern humans who needed the energy to stay one step ahead of predators.
However, the stress response of prehistoric man does not translate well in the here and now, especially considering the numbers of people who cope with varying levels of chronic stress. Modern man cannot cater to the body's demand for high-fat foods on a continuing basis without paying a price in the form of excess body weight.
Compounding the problem, during periods of chronic stress excess calories are deposited in greater numbers at the midsection and turned into fat.
Learning coping skills to manage stress is one effective measure people can and should take as a part of a well-balanced weight loss regime. Simple exercises like walking and bike riding are excellent habits to adopt. Yoga is another great stress reliever, and an excellent fitness tool.
Everyone has their own stress triggers, some more challenging to overcome than others. Identifying the cause of stress eating is a huge step toward taking the appropriate steps to deal with stress in a healthy manner, and approach a weight loss program with a much better chance for success.
For more information, visit the ShedThoseLBS.com website or email info@shedthoselbs.com.
About Marble Media LLC:
Marble Media LLC is a creator of high-quality, content-rich blog sites that provide expansive coverage of relevant information to readers who make up a wide range of demographics. The Marble Media LLC team of expert writers covers a wide range of specialties including travel, food, health, fitness, social media, marriage, parenting, technology, weight loss, fashion and much more.
For more information on Marble Media LLC's offerings and advertising opportunities, visit the MarbleMediaLLC.com website, or email sales(at)marblemedia(dot)com.