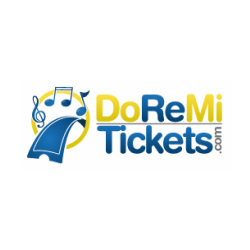 Opening act Neon Trees and Owl City
Miami, FL (PRWEB) December 10, 2012
Maroon 5 continues to ride its current wave of success with this winter's North American tour dates. The opening acts for the tour, which picks up on December 29 at the Mandalay Bay Resort Event Center in Las Vegas, are pop rockers Neon Trees and Canadian indie artist Owl City.
Maroon 5 Tickets:http://doremitickets.com/Concerts-Tickets/Pop-Rock/Maroon-5-Tickets
After playing two shows in Vegas to close out the end of the year, the bands will take a break until February 13 and stay on the road until July 3. The show will spend the first half of 2013 traveling across the continent. The Overexposed Tour takes its name from Maroon 5's latest album. The title is a winking reference to singer Adam Levine's recent burst of mainstream recognition. Not only is he arguably the most popular judge on NBC's singing competition The Voice, but he is also starring in this season of FX's American Horror Story. "Moves Like Jagger," his band's collaboration with fellow The Voice Judge Christina Aguilera, was one of the biggest hits of the year. Maroon 5 rode this wave of success with follow-up single "Payphone." "One More Night," the second single from Overexposed, is the most successful single of the band's career and shows no sign of falling off the charts any time soon.
Opening act Neon Trees is touring in support of its second album Picture Show, which was released in April. Like the tour's headliner, Neon Trees originally emerged as a pop band that released catchy singles but was not expected to forge a long-lasting career. Current single "Everybody Talks" has been building momentum for over a year, proving that the band is more than a one-hit wonder.
Owl City is the stage name of vocalist and electronic musician Adam Young. Early comparisons to The Postal Service's pretty yet cynical compositions have given way to a low-key pop sound, perfectly encapsulated in his hit collaboration with fellow Canadian Carly Rae Jepsen, "Good Time."
The 2013 Overexposed show can be seen in arenas in every major American and Canadian city. Tickets for all of the dates are currently on sale at the venues' box offices and online ticket brokers.
Doremitickets.com #1 Source for Maroon 5 Tickets and Tour Information. Money Back Guarantee.
Doremitickets.com is a retail website founded in 2009. Since launching in 2009, our website has helped connect thousands of live entertainment fans to the vast network of ticket brokers that list tickets on the doremitickets® Online Exchange. These professional ticket brokers offer more than 7.5 Million event tickets on our exchange every day.
Contact:
John Cruz
Email: info(at)doremitickets(dot)net
Website: http://www.doremitickets.com