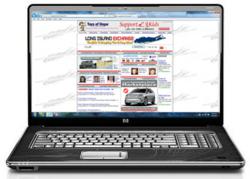 Keep in mind that the more advanced notice we have to an event, the better job we can do at spreading the word about it
Long Island, NY (PRWEB) December 09, 2012
LongIslandExchange.com, a local community news and information portal has announced the release of a free online event calendar for the general public to post and list local happenings on and around Long Island.
"We know that many local businesses have events that the general public would be interested in attending, but these businesses do not have the time to promote them. That's where LongIslandExchange.com comes in," said John Colascione, Founder and Managing Partner of LongIslandExchange.com. "Users can add anything which is open to the general public like grand opening celebrations, open houses, workshops, charity events, fundraisers and performing arts events can be added to our event calendar. Users should also keep in mind that the more advanced notice we have to an event, the better job we can do at spreading the word about it. So post events as early as possible to get the best results," he added.
Events are listed on the web site, appear in search engines like Google and Yahoo, and are posted to the Long Island Exchange Twitter page where thousands of people can be alerted within an instant: http://twitter.com/Long_Island
About LongIslandExchange.com
Launched in 2002, LongIslandExchange.com, maintained, edited, owned and operated by Long Island Exchange Inc., is a privately owned media company providing Long Islanders with a wealth of information, news, local business data, and resources for planning activities in the area.
For more information please visit http://www.longislandexchange.com/events/event-calendar/