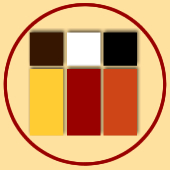 The ability to create content that attracts viewers and obtains top search engine results is a skill our team has mastered. We are excited about implementing strategies that speak to viewers and obtain top search engine results. - George Magalios
New York, NY (PRWEB) May 02, 2013
Internet marketing and corporate branding are essential to e-commerce success. Mediasophia's experience with proven effective SEO techniques gives clients an advantage over the competition.The new strategy is a combination of proven effective writing techniques fused with viral video marketing. No longer do cosmetic surgeons need to wait months to obtain top search engine rankings that bring revenue increasing results.
How a cosmetic surgery clinic is represented on the Internet in terms of sophistication of brand and online visibility will determine its level of success. The industry of aesthetic plastic surgery is a competitive market. Practices in progressive communities use search engine optimization and online reputation management to increase online visibility, educate the public and earn the trust of new patients.
In order to position a cosmetic surgery practice to reach the elite clientele, it is essential to have a strong web presence that accurately represents success and appeals to the contemporary society. A sophisticated primary website and secondary content that enhances a surgeon's reputation will elevate the practice above the competition. People seeking the latest in body contouring procedures will select a doctor based on their online profile and record of success. A competent marketing firm will fuse the components of contemporary web design with sophisticated public relations to create a cohesive approach in representing the client as a leading surgeon in the market sector.
Mediasophia represents clients as leading businesses throughout the web. Its organic search engine optimization (SEO) techniques are proven effective in quickly maintaining top search engine results in competitive markets and its clients are dominating search engine results.