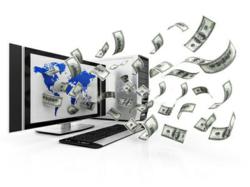 Therapists will have adequate time to focus on their patients and see an improvement in the cash flow.
Denville, NJ (PRWEB) May 17, 2013
Medical billing remains a highly specialized field where clinic owners and health care professionals seek a medical billing company to handle this vital aspect of their billing. This is not unusual given the over 120,000 new codes that must be understood with the introduction of ICD-10 codes.
"Therapists are discovering the immense capabilities that physical therapy EMR software is providing including patient scheduling, client reminders, and verification of patients insurance coverage," Chhoda added.
By providing medical billing companies that can access physical therapy billing systems under contractual agreements, medical billing companies are relieving therapists of various time consuming tasks that they have to carry out when it comes to billing. Therapists will have adequate time to focus on their patients and see an improvement in the cash flow.
In the final analysis, physical therapists are advised to weigh the options of having an in house medical billing department or opting to outsource this aspect of their practice to a medical billing company. Either way, physical therapy EMR is changing the landscape by increasing the automation of patient billing so that less staff is committed to make billing run, regardless of the approach chosen. To learn more about EMR system that is integrated with billing and coding services, visit here.
Chhoda's office can be reached by phone at 201-535-4475. For more information, visit the website at http://www.emrnews.com.
ABOUT NITIN CHHODA
Nitin Chhoda PT, DPT is a licensed physical therapist, a certified strength and conditioning specialist and an entrepreneur. He is the author of "Physical Therapy Marketing For The New Economy" and "Marketing for Physical Therapy Clinics" and is a prolific speaker, writer and creator of products and systems to streamline medical billing and coding, electronic medical records, health care practice management and marketing to increase referrals. He has been featured in numerous industry magazines, major radio and broadcast media, and is the founder of Referral Ignition training systems and the annual Private Practice Summit. Chhoda speaks extensively throughout the U.S., Canada and Asia. He is also the creator of the Therapy Newsletter and Clinical Contact, both web-based services to help private practices improve communication with patients, delivery better quality of care and boost patient retention.