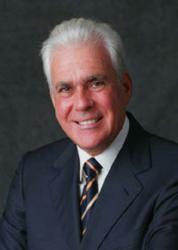 Medical malpractice, including medication errors in hospitals, doctor's offices, and nursing homes has become a serious problem affecting millions of lives
Los Angeles, CA (PRWEB) February 19, 2013
"Medical malpractice, including medication errors in hospitals, doctor's offices, and nursing homes has become a serious problem affecting millions of lives," according to California medical malpractice lawyer and licensed physician Dr. Bruce Fagel. "Despite the lawsuits, media coverage, and watchdog groups that have brought this problem to the public's attention, far too many patients are seriously injured every year from medical malpractice."
Medical malpractice has become a serious issue in the United States. In addition to the Institute of Medicine's year 2000 report showing that 1.5 million Americans are injured each year from medication errors in hospitals, doctor's offices, and nursing homes, approximately 225,000 people are killed each year from medical malpractice as well; this according to a July 2000 article published in the Journal of the American Medical Association. The Institute of Medicine report also came up with a shocking discovery; on average, a hospitalized patient is expected to experience at least one medication mistake per day.
Dr. Bruce G. Fagel, who recently spoke at the American Heart Association National meeting and appeared on PBS "Need to Know" January 25th, understands the problems with medication errors happening in medical facilities far too well. In addition to his 30 years experience handling medical malpractice lawsuits, Dr. Fagel practiced emergency medicine for over 10 years as well. "I have seen first hand from both the inside of a hospital as an emergency physician and the outside as a medical malpractice attorney countless medication mistakes that caused the loss of life to many patients. In addition, I have seen many patients who were permanently injured, including those with severe brain damage because a doctor, nurse, or medical facility was negligent in doing their job. When this negligence leads to injuries that could have been prevented, it is simply inexcusable," according to Dr. Fagel.
Although most medication mistakes do not cause any significant or noticeable harm to a patient, sometimes they result in serious injuries or death. The Law Offices of Dr. Bruce G. Fagel & Associates has successfully handled many medical malpractice lawsuits involving medication mistakes that resulted in severe and permanent injuries or the death of their clients. Some of the situations involved hospitals administering too much Demerol in patients which lead to the patient's deaths. Other situations involved medical professionals administering heparin, which is a blood thinner, which resulted in severe brain injuries. Situations like this often happen due to multiple medical personnel failing to properly communicate with each other, including failing to notify nurses or doctors when medication was administered before a shift change, according to Dr. Fagel.
When taking on a medical malpractice case, Bruce Fagel personally reviews the patient's medical records. "A medication error including the incorrect medication being administered or an overdose of a medication being given can often be detected by a corrective medication being administered afterwards," states Dr. Fagel. "For example, a patient may be given Protamine to counter the effects of an overdose of Heparin, or Narcan to counter the effects of an overdose of narcotic pain medications."
About The Law Offices of Dr. Bruce G. Fagel & Associates
The Law Offices of Dr. Bruce G. Fagel & Associates specializes in medical malpractice cases involving serious injuries to patients. Cases include medical malpractice, birth injury, cerebral palsy, surgical error, brain damage, and wrongful death. Dr. Bruce Fagel has tried and settled more medical malpractice cases on behalf of injured parties than any other attorney in California, including obtaining the largest verdict in California history, $460 million dollars. The law firm has successfully obtained over one billion dollars in verdicts and settlements for their clients.
About Dr. Bruce Fagel
Dr. Bruce Fagel is a lawyer and a licensed medical doctor, specializing in medical malpractice. Dr. Fagel practiced emergency medicine for over 10 years before becoming an attorney. This background provides Dr. Fagel with the knowledge and expertise to represent his clients against negligent doctors, nurses, and hospitals.