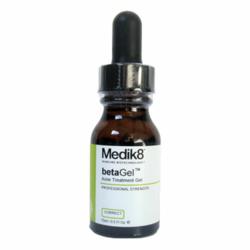 Medik8 has successfully made effective skin care ingredients less aggressive — without reducing potency — through cutting-edge technology that is also kinder to the planet.
San Francisco, CA (PRWEB) February 20, 2013
Ayla (aylabeauty.com), an online boutique specializing in non-toxic and natural skin care, will expand its portfolio of carefully curated brands with the addition of Medik8. Known as the 'Green Cosmeceutical' brand in its native England, Medik8 creates products that yield incredible results even for the most sensitive skin — with technology that is also kinder to the planet.
"We are very excited to be Medik8's exclusive online retailer in the US," stated Dara Kennedy, founder of aylabeauty.com. "These highly effective skin care products deliver significant results without irritation, which is important for us because so many Ayla customers have sensitive skin. We're always looking for natural skin care products for sensitive skin, and Medik8's products truly deliver without harsh, toxic ingredients."
People of all ages and skin types can periodically suffer from sensitive skin, making them particularly susceptible to certain irritating ingredients. Those suffering from conditions such as acne, rosacea or eczema usually have heightened skin sensitivity, which can be exacerbated by the aggressive treatment products typically recommended to address skin concerns like acne and aging.
Medik8's team of scientists has found that such products, which can cause significant inflammation, do not in fact yield the best results: Excessive inflammation can harm skin over the long term, causing irreversible damage and, perversely, causing premature skin aging. Medik8 has successfully made effective ingredients less aggressive without reducing potency through cutting-edge technology, incorporating film encapsulation, chirally correct actives, and non-acid derivatives.
"Medik8 betaGel is a great example of a non-toxic acne treatment that works wonders on the skin without leaving it dry, flaky, or irritated," notes Kennedy. "Our product testers found that its unique combination of niacinamide, azelaic acid, salicylic acid, and rosemary oil was actually more effective than any acne treatment they've tried — and it left their skin looking fresh and glowing. It will be a great addition to the portfolio of naturally effective skin care products we carry."
Ayla (http://www.aylabeauty.com) is pleased to make this cutting-edge skin care brand available to US consumers. To discover the range of Medik8 products go to http://www.aylabeauty.com
About Ayla
Ayla is an online beauty retailer that offers consumers personal guidance for natural skincare that works. To ensure its customers get healthy, great-looking skin from the inside out, Ayla combines the best natural, organic, and "nasty ingredient-free" products with expert recommendations and holistic skincare advice. Since 2011, aylabeauty.com has built a loyal following for its highly personalized and convenient experience. Established in 2011, Ayla is a privately held company with headquarters in San Francisco, CA. For more information, visit aylabeauty.com.