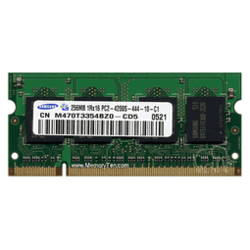 MemoryTen hosts a broad collection of digital memory expansion components, which enhances memory capacity of popular digital devices.
CA, USA (PRWEB) April 18, 2013
MemoryTen brings a wide collection of memory extensions chips. All popular digital devices have limited memory capacity that may be extended through the installation of some additional modules. MemoryTen has introduced a system scanning program. One needs to download this program, run and install it in order to verify the memory compatibility of the system. Post detection of system's memory compatibility, one can choose an appropriate memory extension component from MemoryTen's gallery. Compatible memory upgrade devices for increasing RAM memory, printer memory, etc. are available at MemoryTen. The digital memory enhancers at MemoryTen are of various types and uniquely capacitated.
All computer memory types from compact flash basic to compact flash industrial, SD (secure digital), MMC (multimedia card), xD picture card, express flash card, adapters, readers, pen drives are provided by MemoryTen. One may check the memory compatibility of his system and choose over a variety of memory upgrade modules. CISCO memory, Apple drives and memory, JUNIPER memory, QLOGIC switches, EPSON memory, DELL drives and memory, SONY drives and memory, IBM drives and memory, PANASONIC drives and memory, COMPAQ memory drives, ACER memory modules, SUN memory accessories are some of the branded memory extension modules provided by Memoryx.com.
A user may be quite dissatisfied with the memory capacity of his system. In this advanced era of internet, downloads and uploads have increased. Rather than buying CDs and DVDs, one prefers to download music and movies directly from the internet. This consumes much of the system's memory. There are two options to accommodate this, either to enhance the system's memory capacity or store data in pen drives or compact discs. Individuals usually prefer pen drives over compact discs, as they are easier to carry and more capacitated to store large amount of data, up to 64 GB or more. A spokesperson at MemoryTen says, "MemoryTen's unique categories of digital memory extension supplies are abundantly beneficial for those with a need to extract and store huge quantities of data for personal or official purposes".
MemoryTen emphasizes on convenience of business and corporate sales. The site has a unique collection of corporate and business technology products. The company also supplies their products directly to universities and other educational centers. MemoryTen also tends to meet all technical requirements of government organizations and offices. MemoryTen also has a huge supply of memory extension products for wholesale and reseller purposes. MemoryTen also possesses JEDEC and proprietary design capacity. The company assures to supply qualified builds for specific applications.
About MemoryTen
MemoryTen has been supplying a variety of digital memory enhancing modules for over a decade. The company takes special care of its business or corporate supplies, educational supplies, Government supplies, wholesale and reseller supplies. The company sells branded products that have legitimate warrantee. MemoryTen assures replacement of all products that fail to abide by warrantee guidelines. MemoryTen has been well reviewed by consumers over its quality of products and customer service support. It has updated its product base periodically with lately released and recent digital memory enhancers. MemoryTen is motivated to continue with its innovations supplies.
For more information, visit : http://www.memoryx.com/printermemory.html
LAN Services is an Online Marketing partner of MemoryTen, Inc. The webmasters at LAN Services optimize the websites for their customers effectively to increase the visibility in all the major search engines like Google, Yahoo and Bing. At LAN Services, the team ensures that one's website seen by millions of people worldwide.
Contact Details:
5655 Silver Creek Valley
Road, Suite 436
San Jose, CA 95138
Sales: 1-408-687-4728
Toll-free: 1-877-294-8739
Site: http://lanservices.com