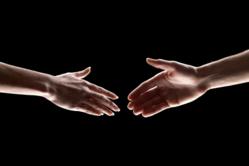 Merchant Data Systems has worked hard to offer a completely unique program from their merchant acquirer division. These programs offer business owners control and power in the face of mergers and acquisitions.
Denver, CO (PRWEB) February 17, 2013
Merchant Data Systems (MDS) is now offering businesses in Colorado the opportunity to become involved in their nationally known mergers & acquisitions partner program. The programs allow Colorado businesses to gain access to MDS' diverse resources. Working with MDS has many benefits. Businesses gain access to the latest communications technologies. Businesses can also get credit card machines, credit card terminals and the software to handle credit card processing. Add customer service support and advice and it's clear the benefits of working with MDS are significant.
MDS has been a merchant acquirer for almost two decades. During this time the companies they partnered with have enjoyed spectacular success. MDS doesn't seek to take over the companies participating in their partner programs. Instead they offer the support those businesses need to reach their full potential. The business owners remain in control and are free to focus on the areas in which their company excels while MDS works to strengthen any areas in which there may be deficits. Often MDS simply takes over the back office services or helps to find office space so the business can expand. Adelard Gasana, Co-Founder of Karma Snack and partner with MDS mentions, "Merchant Data Systems has worked hard to offer a completely unique program from their merchant acquirer division. These programs offer business owners control and power in the face of mergers and acquisitions."
Should the partnering company need immediate cash, MDS can purchase their merchant portfolio, provide them with funding or help them to get a merchant advance. MDS can even help the company to sell ISO portfolio or suggest a number of other ways they can get the cash they need. MDS can also help partnering companies to increase their merchant services sales to bring in more cash quickly. All of these actions can help companies to rapidly improve their profitability.
Credit cards represent a large and growing income stream for many businesses. Consumers spend billions of dollars each year using credit card. Businesses unable to accept credit card payments are at a serious competitive disadvantage. By participating in one of the partner programs offered by MDS businesses can get everything they need to accept and process credit cards. MDS can even give them the technology which will allow them to handle mobile credit card transactions. This type of technology can help companies grow in ways they never anticipated.
Doing business on the internet has now become the rule rather than the exception. A large and growing number of consumers today prefer doing their shopping for goods and services via the internet because it allows them to shop any time of the day or night from the comfort of their home or anywhere else they find themselves. Should a company which partners with MDS not have a web presence, MDS can help. They can quickly create an e-commerce website replete with a shopping cart which will allow the partnering company to tap into the billions of dollars that are spent each year via the web.
Credit cards aren't the only payment method Merchant Data Systems can help partnering companies to accept. They have a number of other valuable programs. Over 50 million Americans are not able to qualify for credit cards. However, many of them have checking accounts. MDS has the technology and the programs to allow partnering companies to be able to accept checks by phone and checks by web. They can also enable businesses that participate in the mergers & acquisitions partner program to be able to accept debit cards and electronic benefits transfers (EBT). This can become a significant source in income.
It doesn't matter what industry a business is involved in or its size, it can still become participate in one of the partner programs. Whether the business owner wants to buy a merchant portfolio, sell merchant portfolio or increase the value of their merchant portfolios MDS is willing to assist them. They can also choose the type of relationship they want to have with MDS. They can opt to simply participate in the residual buyout program or decide on a joint venture. No matter which one they choose it will result in an enhanced product suite, bigger roll-up premiums, better stock prices and larger dividends. Deciding to partner with MDS is a wise business decision indeed.
Whether a business owner is attempting to monetize some of their assets, get access to more competitive pricing, receive help with salaries and merchant processing or increase equity MDS has programs which can help them to do just that. MDS even offers operational integration which enables businesses to lower operating expenses and increase profits. The MDS mergers & acquisitions partner program has been a success from the start. Companies partnering with MDS have received the funding, guidance or any other type of assistance they need. Now MDS' partner programs have come to Colorado to give businesses there the opportunity of a lifetime.