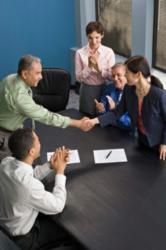 Charleston, WV (PRWEB) October 09, 2012
Merchant Data Systems (MDS) is launching a new mergers and acquisitions program in the beautiful state of West Virginia. Clients who have specific needs will find this venture an extraordinary asset. Included in the new department are joint ventures and residual buyout programs. Companies who need immediate cash to grow their businesses can instantly when they sell their ISO Portfolio.
A company's portfolios are a list of clients for whom the company does credit card transactions. So, specialized services from a mergers & acquisitions partner program would be invaluable to most companies. ISOs, or Independent Service Organizations, are a term used for companies who accept credit card purchases. When business sell their ISO portfolio to a merchant acquirer, like MDS, the company will receive cash they can use for other aspects of business expansion.
For nearly twenty years since it was founded, MDS has maintained a steady and proven record of profitability. They perform the underwriting for their clients, maintain their own support staff, and work through their own BIN, or bank identification number. Those who sell their portfolio to MDS can cut overhead costs, since they can now use their new partner's office machines. Merchant Data Systems owns and maintains state-of-the-art equipment and programs that clients can use for processing credit card transactions. These partnering companies also receive stock options with MDS and are offered possibilities of joint ventures with merchant processing.
West Virginia businesses can be confident with MDS because when they buy a merchant portfolio, their customers receive prompt and competitive prices for their portfolios. They become partners and work together to increase these portfolios' values. While the portfolios are increasing, partnered companies will receive back office support and special joint venture pricing. ISO program products and services, as well as merchant portfolios have same-day availability.
The new program, which is available in West Virginia, includes roll-up premiums, office support, profitability, partner, salaries, dividends, equity, stock, competitive pricing, monetize, joint venturing, funding, infrastructure, and enhanced product suite. ISO re-seller programs are another initiative for partnering clients to consider, especially since MDS has a reputation in the merchant services sales business that is impeccable.
Clients who join with MDS automatically become their partners, which is profitable for both parties. While their portfolio is being efficiently and competently managed by professionals, partners stay active in the growth of their portfolios and in knowing what is happening with the finances. Regardless of if the potential company is a large corporation or a small shop, there are programs available that can fit each client's needs. Clients will have more time to focus on business and growth while Merchant Data Systems is maintaining their credit card transactions. The client still maintains ownership of their merchant portfolios and can continually add to their client base. MDS is there for support and to take the burden of monthly credit card processing from the merchant, they are not there to take over their company. They handle the financial aspects, like credit card charge-backs etc. and allow the business person to focus on their business.
Competent research and complicated factors are involved in a company selling its merchant portfolio. Naturally, companies who are interested in selling partial or all of their portfolios want to receive the best price for it, according to today's market standards. Businesses who buy merchant portfolios carefully examine potential acquisitions for risk, internal rate of return, and attrition. They are interested in portfolios with about 20% profit in return without a pattern of losses that would effectively damage the value of the portfolio. Merchant Data Systems have the experienced professionals who can easily help clients navigate through complicated portfolio sales. While other companies may not be willing to take a risk, MDS targets specific business from all calibers and is committed to helping the business succeed.
Many people know MDS as a credit card processing company, but they are constantly revamping their business to include more ways to help local industry. MDS is looking for fellow merchants who need someone to help them with the financial aspect of their business and take the responsibility from their shoulders. Together, MDS and the merchant can continue to develop the business portfolio and increase revenues.
Many merchants rely on MDS because of the reputation they have in the industry. It is MDS' desire to service all types of businesses in all sorts of trades. Those who may not have been able to have help in this arena before are turning to MDS for assistance. MDS is always looking for new ways to increase their service options and they have a niche for knowing just what the fellow business needs. While they have mastered the credit card processing service, they are expanding to new and exciting business ventures. Any company looking to sell their ISO portfolio should look to MDS.