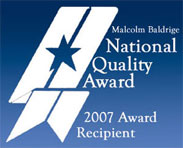 Javon R. Bea Mercy Health System
Janesville, WI (PRWEB) October 12, 2012
Javon Bea, Mercy Health System: The Stride for Health Mall Walking Program is sponsored by Mercy Health System and the Janesville Mall. The program, which is free and open to the public, is held the second Tuesday of each month, 8:15-9:30 am, at the Janesville Mall Food Court, 2500 Milton Ave. Monthly meetings include a heart-healthy continental breakfast, health screenings, door prize drawings, and an educational health-related presentation. Participants receive a free t-shirt when they sign up for membership in Stride for Health.
November 13: Best ways to prevent falls
Falls put you at risk of serious injury, especially if you are over the age of 65. Join Dr. Kelly Fehrenbacher, internal medicine and geriatrics physician, as she gives valuable advice for avoiding falls while at home or work.
For more information about the Stride for Health Mall Walking Program, call (608) 756-6100 or toll-free at (888) 39-MERCY.