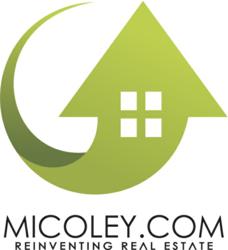 Green Bay, WI (PRWEB) February 05, 2013
Micoley.com is changing the Real Estate market with it's innovative approach to online Real Estate auctions. Buyers who might otherwise be hesitant to purchase Real Estate online through other vendors can be assured that Micoley.com's auctions are a reliable, easy, and exciting way to find and purchase properties located in diverse areas around the country. Micoley.com's current auctions include commercial and residential lots, homes, commercial assets, hotels, restaurants, and more, all at prices well below their traditional list prices!
MYTH: Buyers have no way of knowing what bid is acceptable to a property seller.
False. Staff at Micoley.com disclose a seller's acceptable sales range to each potential buyer once the buyer completes due diligence and registers for the property's auction. Buyers can visit Micoley.com to learn more about the due diligence process and register for auctions.
"Our objective with each potential buyer is to provide them with the most transparent process available, truly helping them obtain the best values all around the nation. Every step of the way, we ensure a Micoley.com representative is providing the best auction experience; from registering, providing insight, and property showings, to placing bids and filling out all necessary paper work for winners," states Wade T. Micoley, President & CEO of Micoley.com.
MYTH: Viewing properties up for auction is difficult.
False. Micoley.com offers easy-to-navigate listings that include descriptions and clear photos of all currently available properties. Buyers are also encouraged to view properties in person, if possible, in addition to completing other research about the property. Buyers can choose to use their own Real Estate agents when they visit a property, or the staff at Micoley.com will assist the buyer in finding an agent.
MYTH: Buyers must wait until the day of the auction to place bids on properties.
False. Buyers can place bids as soon as properties are listed. In fact, properties may sell prior to the auction date. Micoley.com accepts bids online twenty-four hours a day or over the phone during normal business hours. Buyers can be the first to know when new properties become available by subscribing to email alerts on Micoley.com.
MYTH: Real Estate auctions offer properties at great values.
True! Buyers determine the maximum prices they are willing to pay for properties, so they receive the best value for their money. Micoley.com works with motivated sellers to auction their properties quickly, benefiting both the buyer and the seller. To see current Real Estate auctions offering a wide variety of properties located across the United States, visit http://www.micoley.com.
To experience the auction process, Micoley.com is hosting an online only Real Estate auction on Saturday, February 23rd. Properties are located throughout the Midwest and Georgia and include commercial, c-store, condo, hotel, mixed-use, residential, and vacant land properties. Bids can be placed online now until the auction date. Properties may sell prior to auction so make sure to check out all available properties today! For more information on properties, to register, place a bid, or to sign up for property email alerts, contact Micoley.com at 1-866-378-2382 to speak with a live Auction Professional, or visit http://www.micoley.com.
Micoley.com, located in Green Bay, WI, is a Real Estate marketing firm specializing in bank-owned properties throughout the United States. Their unique approach to Real Estate sales is executed through customized marketing programs and project focused auction plans, customized for each of their unique clients. Be sure to visit their website for future Auctions and Sales Event information as inventory changes daily.