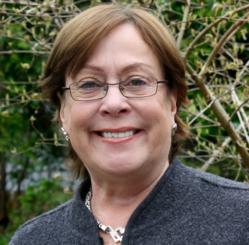 Walk With The Dreamers is an incredibly ambitious, and successful attempt to document the journey that high school students take into the world of serious learning
New York, NY (PRWEB) April 10, 2013
MCNC's 20th Student Leadership Initiative Conference will take place in Columbus, Ohio, April 13-17th. Close to 250 students and faculty will attend after a year-long investigation of What Makes a Healthy Community. The highlight of the conference will be the premiere of the video, Walk With the Dreamers, at the Center of Science and Industry on April 16th at 6 p.m.
Walk with the Dreamers is a unique collaboration between Terry Born, producer and director of the film and coordinator of Middle College National Consortium's Student Leadership Initiative Program and a group of teachers and students from participating schools. The film tells the story of six students from New York, Los Angeles, Greenville, SC and Prince Georges County, MD and their personal journeys to Columbus, where they will work in newly created teams doing community service. Their stories and the tensions which have arisen over the course of a year fraught with college coursework, college admissions, personal illness, social growth and disappointments is coupled with the extraordinary projects and impact they have made on their communities.
Students and staff from The Charles School, a charter high school on the campus of Ohio Dominican University in Columbus, Ohio and a member of the Graham Family of Schools, has partnered with over 20 local agencies and health and social service providers to create a two day working experience for participants, who will spend their first day at Camp Lazarus in team building outdoor activities. Experiences will range from releasing butterflies at the Franklin Park Conservancy, planting gardens, working at Habitat for Humanity, assisting at a school for Autistic youth, shadowing at Nationwide Children's Hospital and experiencing the nuts and bolts of Mid Ohio Food Bank.
Mills-James Creative Media, a local video production company in Columbus will work with the MCNC team to incorporate the highlights of the conference into the existing footage. Dr. Cecilia L. Cunningham, founder and Director of MCNC, stated that "Walk With The Dreamers is an incredibly ambitious, and successful attempt to document the journey that high school students take into the world of serious learning."
Middle College National Consortium, headquartered in New York City, is a leader in the movement to establish and sustain high school/college dual enrollment as a viable and necessary educational model. Middle College National Consortium's mission is to develop small schools in which high school students, especially those who have been previously underserved by their former schools, can earn both a high school diploma and either an associate's degree or transferable college credits upon graduation.
To learn more about the Middle College National Consortium, visit us at (http://www.mcnc.us/) for a comprehensive overview of our history, design principles, current work and achievements.
Contact information
Tony Hoffmann
Middle College National Consortium
O. 718-361-1981 X6
THoffmann (at) mcnc (dot) us
http://www.mcnc.us