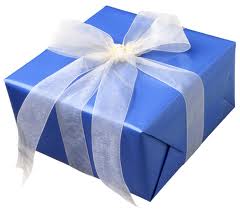 ...a gift that helps the receiver take the first step towards self-care can make a big difference in their overall well-being...
Charlotte, NC (PRWEB) December 12, 2012
SouthPark Hypnosis is specialized on hypnosis for anxiety and stress relief. Learning to let go of tension and to relax, is a process that takes a little bit of time and practice. Given that the holidays can be more or less stressful for many people, a gift that helps the receiver take the first step towards self-care can make a big difference in their overall well-being.
Taking a time-out, exercising, eating healthy and limiting alcohol intake are just a few tips from The Anxiety and Depression Association of America (ADAA) to manage anxiety and stress. Instead of giving yet another product, why not consider giving a gift that allows the recipient to enjoy a service that makes their live easier, allows them to relax or supports them in their everyday life.
Mindful holiday gift ideas for services that contribute to relaxation and allow for more quiet time:

Hypnosis: Just a few hypnosis or hypnotherapy sessions are very effective in stress and anxiety relief. When a person does not know how to relax anymore, one has to address the root cause of that pattern on a subconscious level. Hypnosis is very relaxing and can help a person learn new responses to stressful situations.
Meditation: Mindful meditation improves sleep, reduces stress and promotes inner peace.
Yoga: Besides improving posture, flexibility and strength, typically most westernized Yoga classes also include a breathing technique. Correct breathing helps the body get sufficient oxygen, which is crucial for physical relaxation.
Acupuncture: Needles are inserted into acupoints along the energy pathways to restore distribution of life energy (chi/Qi). Acupuncture helps maintain balance and harmony and facilitate the flow of Qi.
Massage: When the body is relaxed, mental anxiety is reduced. Massage is an ancient healing art that was first found in the ayurvedic tradition of India. Massage increases the blood and oxygen flow and allows the body to eliminate toxins from inside.
Personal chef: A few meals prepared by a personal chef can be needed support for any mom whether stay-at-home or working. The ease of just having to take a nutritious meal from the fridge and re-heat at dinner time can help any family relax and enjoy time together.
Personal training sessions: Many people would feel less stressed, if they just were physically fitter. Helping a loved one start the New Year the active way can take a big burden off someone's shoulders.
Nutritionist: "You are what you eat" is an old belief that goes back into the 1800s. It can be overwhelming for some to identify the right diet for them. Because a healthy diet plays a big role in overall well-being and stress management, a nutritionist can offer valuable support in eating right and feeling good.
Pet sitting, babysitting, house cleaning, landscaping services, a spa treatment or life coaching session to help with more clarity and goal setting are additional ideas for a mindful holiday gift.
If you struggle with stress or anxiety and are interested in learning more about how hypnosis can help release tension, worries, fears or anxiety, lasting and long-term, visit http://www.SouthParkHypnosis.com or contact Verena Martin at (704) 550-1201 or verena(at)southparkhypnosis.com for more information.