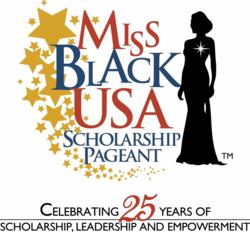 The Miss Black USA Pageant.. Is More than a Pageant.. It's a Movement!
Flossmoor, Illinois (PRWEB) April 02, 2013
Established businesswomen, Tina DeNard brings 15 years of pageantry experience to Miss Black Illinois and Indiana. Tina studied Organizational Leadership at DePaul University in Chicago and received her certification in Personal Training and Nutrition at the National Personal Training Institute in Lisle, Illinois. With over twenty years of corporate leadership and management focusing on interview coaching and customer service development, DeNard has coached girls in numerous pageant systems including: American Co-ed, Dream Girls USA, Illinois America and the former Illinois Junior Miss pageant. Tina is a Professional Personal Trainer, Fitness Coach and Chief Executive Officer of Body by Tina D. LLC http://www.bodybytinad.com/ Personal Training and Coaching located in Flossmoor, IL.
" … Pageants build character, confidence and personal development," states Tina DeNard, Executive Director of the Miss Black Illinois USA and Miss Black Illinois Talented Teen USA Pageants. "Being a mom of a daughter that has been involved with pageantry, over the years, I've seen the character building and personal development come to fruition."
"The Miss Black USA Pageant and Scholarship Foundation, Inc. is more than a pageant, It's a movement!"
The Miss Black Illinois USA Organization was designed to develop, celebrate, and assist with the goals of African American women. Our focus of our program is Scholarship, Leadership and Empowerment. We want to give the talented African American women of Illinois a platform to influence their community while gaining statewide & national exposure. Our belief is that African American women should be economically empowered, spiritually centered, and civic minded.
Contact Tina DeNard regarding Miss Black Illinois and Indiana Miss and Talented Teens
Miss Black Illinois USA
P.O. Box 657
Flossmoor, IL. 60422
tina(at)missblackillinoisusa(dot)org
tina(at)missblackindianausa(dot)org
https://www.facebook.com/MissBlackIllinoisUsa2013
https://www.facebook.com/MissBlackIndianaUsa2013
Twitter: @missblackILusa
@missblackInusa