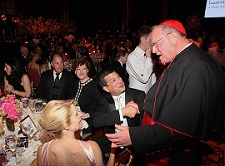 Mitchell Anthony Vazquez grew up in the Seattle area of Washington State and attended public school where he excelled academically and athletically
New York (PRWEB) November 14, 2012
Mitchell Vazquez Is Now Among The Highest Contributors In Community Service. Mitchell Vazquez, born in 1968, is a renowned and a very dynamic philanthropist who is now known for his active participation in community services, helping people in need. He also donates substantial gifts to a number of regional charities that supports and helps deprived people. Whether it is for the cause of medical care to underprivileged, or for preserving global arts in museums, he supports a wide range of foundations.
Mitchell Anthony Vazquez is considered to be one of the pioneers in the online currency trading industry. His GCI Financial is singularly focused on customer satisfaction. His firm was established more than ten years ago with the goal of offering online trading in foreign exchange and other products to traders around the globe.
Mitch Vazquez grew up in the Seattle area of Washington State and attended public school where he excelled academically and athletically. Mr. Vazquez is a devoted supporter, offering substantial gifts to the Multiple Myeloma Research Foundation, an organization dedicated to finding cures and treatments for certain types of cancer; and to AmeriCares, which provides disaster relief to stricken areas around the world and other such causes.
To know more visit http://www.mitchellvazquez.com