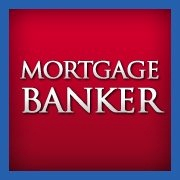 Tucson Arizona has mortgage branch opportunities available now!
Tucson, Arizona (PRWEB) May 04, 2013
The mortgage consulting firm AnikimCreditCorp.com has recently signed more contracts to locate new top producing mortgage professionals in Tucson. They are doing this because mortgage branch opportunities in Tucson have now become available from large mortgage bankers looking to make a stronger footprint in the city. Everyone is well aware of the terrible housing crisis that occurred recently and Arizona was one of the worst states to be affected. The job market has also suffered as a result, and the jobs in the mortgage industry were hit the worst. With the new mortgage branch opportunities now being offered some of these depressing job figures is soon to change. Many mortgage bankers are looking to hire top producing loan offers in hopes that they will hire and train a staff to facilitate mortgage lending in Arizona. The company has built a strong group of resources and believes these valuable connections can help candidates succeed. Along with the branch opportunities the mortgage consulting firm has relationships with companies that produce exclusive mortgage leads, and media companies to help promote these new locations. To learn more about the mortgage branch opportunity in Tucson or to find out about more of the company's relationships visit, http://anikimcreditcorp.com/mortgage-branch-opportunities/
The new ventures being offered by these mortgage lenders is good news to those that are doing well in the industry. Most mortgage professionals are looking for a mortgage lender that can fund deals quickly and without much delay. The company announced that interested parties should be aware that shifting over to a new mortgage banker is no easy task, and does not happen overnight. It's not like it was years ago where everyone with a heartbeat was approved. Candidates must be prepared to show a proven track record and business plan to hang a license on the door. Also, all loan officers that move over must be properly licensed with up-to-date education on all products. There will be also many mortgage loan officer jobs available to fill the branches. These individuals must also have the knowledge and understanding of all products available in today's market. To learn more about the different opportunities and relationships the mortgage consulting firm has, feel free to call them directly.
The mortgage consulting firm plans on promoting the branch opportunities available by using the best SEO company. The mortgage firm utilizes Social media, video campaigns, and mortgage banking forums to help the firm to satisfy new acquisition of clients. The company is actively looking for those looking for mortgage branch opportunities in Fresno, CA to partner them with the right bank. So the company continues its expansion online and throughout the mortgage community looking for qualified candidates. To learn more about the firm, or the services they provide, contact the company directly and talk directly to an account executive. Interested parties can also head over to one of the company's Facebook pages, https://www.facebook.com/MortgageNetBranchOpportunities
About the company: AnikimCreditCorp.com was started after the mortgage crisis to help struggling loan officers and net branches find mortgage banks that were able to sustain through the tough times. Since then the company has built relationships with banks and brokers throughout the county and helps place mortgage loan officers with job and branch opportunities. The company also helps connect some of their banker clients with a scratch and dent residential mortgage loan outlet to help clear warehouse lines.
Contact: Mason Baxter
Phone: 877-889-7474