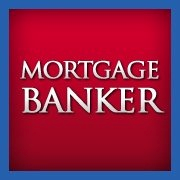 Branch opportunities are available in Sacramento for qualified applicants.
Sacramento, California (PRWEB) May 05, 2013
The mortgage industry has had serious turn-around the last 12 months and it looks like good news is going to continue. Mortgage branch opportunities in Sacramento are now available from large banking companies looking for growth. The mortgage consulting firm has recently struck a new business venture with mortgage bankers to locate qualified individuals for these locations. The firm is ideally looking for mortgage professionals that are already working with another smaller brokers or lenders that is not offering what these individual needs to expand or work more efficiently. The new mortgage branch opportunities are also for brokers that do not have the capital requirements to fund loan on their own, losing valuable time and pricing. The lending industry in Sacramento has been in shambles since the collapse back in 2007. Many industry professionals are excited to see mortgage job opportunities coming back into the city. These new branch opportunities will be opening the door to loan officer positions and loan processors. To find out more about the opportunities the mortgage firm has to offer, or to learn more about the mortgage branch opportunity in Sacramento being offered visit, http://anikimcreditcorp.com/mortgage-branch-opportunities/
With many years in the finance industry AnikimCreditCorp.com has many businesses that can help new branches archive a large volume of loans. The company works with wholesale distributors of exclusive mortgage leads and companies that provide live transfers to loan agents. Having access to these resources can make or break a mortgage branch, and the firm has the best in the industry. There are not many mortgage bankers looking to expand the way that the firm's partners are willing to do. They are offering an aggressive commission structure and the ability for the branches to add as many loan officers that they can justify.
An SEO company promotes mortgage consulting firm's branch opportunities available in California. The mortgage firm utilizes Social media, video campaigns, and mortgage banking forums to help the firm to satisfy new acquisition of clients. The company is actively looking for those looking for mortgage branch opportunities in Sacramento CA to partner them with the right bank. So the company continues its expansion online and throughout the mortgage community looking for qualified candidates. To learn more about the firm, or the services they provide, contact the company directly and talk directly to an account executive. Interested parties can also head over to one of the company's Facebook pages, https://www.facebook.com/MortgageNetBranchOpportunities
About the company: AnikimCreditCorp.com was started after the mortgage crisis to help struggling loan officers and net branches find mortgage banks that were able to sustain through the tough times. Since then the company has built relationships with banks and brokers throughout the county and helps place mortgage loan officers with job and branch opportunities. The company also helps connect some of their banker clients with a scratch and dent residential mortgage loan outlet to help clear warehouse lines.
Contact: Mason Baxter
Phone: 877-889-7474