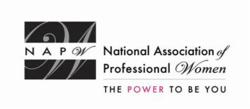 Being new to the group, Ms. Raiken spoke about her business, Virtual Cheryl, said the Chapter President. She talked about what she does and the services she provides.
Garden City, NY (PRWEB) February 26, 2013
Members and guests of the NAPW Collegeville, PA Local Chapter kicked off the New Year with a professional networking meeting on January 30th.
New member Cheryl Raiken, Owner of Virtual Cheryl, showed the group of professional women how their businesses could benefit from using virtual services. Attendees also discussed the Chapter's charitable undertaking for 2013.
NAPW Collegeville Local Chapter President Celinet Ortiz welcomed attendees to the first Collegeville Chapter meeting of the New Year, which was held at Da Vinci's Pub in Collegeville. Ms. Ortiz then introduced new member Cheryl Raiken to the crowd.
Cheryl was more than happy to share with meeting attendees the details about what she does and how she could help them manage their businesses.
"Being new to the group, Ms. Raiken spoke about her business, Virtual Cheryl," said the Chapter President. "She talked about what she does and the services she provides."
For those not familiar with the concept of 'virtual service,' Ms. Raiken read the following definition from The Alliance for Virtual Business:
"Virtual Assistants are independent entrepreneurs providing professional administrative, creative, managerial, technical, business office and/or personal support services. Virtual office assistants use the most advanced means of communication, and the newest and most efficient and time-saving office products and work delivery, regardless of geographic boundaries. Virtual Assistants work from their own offices, on a contractual basis, and abide by an established Code of Ethics requiring integrity, honesty and due diligence."
The Chapter President then discussed the NAPW Collegeville Chapter's charity of choice, Dress for Success, a nonprofit organization that helps disadvantaged women find employment by providing them with professional attire and other resources.
"The Chapter is exploring various volunteer opportunities with the organization including running a clothing drive," said Ms. Ortiz. "One of our members, Ms. Daniels, said that she has business clothes waiting to be donated. The Collegeville Local Chapter is excited to get involved with Dress for Success."
Several members of the group were contacted by Penny Gillespie, a fellow NAPW member from Oregon. Ms. Gillespie is currently looking for a business associate on the East Coast to expand her business. If interested, members were invited to contact Ms. Gillespie directly. Her contact information is available on napw.com.
Ms. Ortiz made the announcement that member Lisa Farrell contacted her. Ms. Farrell is a Licensed Mortgage Loan Originator. A member of several NAPW Local Chapters, including the Collegeville Chapter, Ms. Farrell offered to be a speaker at an upcoming monthly meeting.
The Chapter President announced she was going to attend a meeting of NAPW Chapter Presidents and was looking forward to networking with these women and hearing about what other Chapters are doing.
The next Collegeville Local Chapter meeting is scheduled for Wednesday, February 20th at 6:15pm. Ms. Ortiz reminded members to check the NAPW Collegeville Chapter Page at napw.com for up-to-date information.
Attendees at January networking meeting were Celinet Ortiz, President; Christine Lange, Secretary; Deborah Daniels, and Cheryl Raiken.
The National Association of Professional Women (NAPW) is the largest and most recognized network of female professionals. NAPW provides a forum where women can interact, exchange ideas, educate, network, and empower. NAPW Local Chapters allow members to maximize their experience through meetings, networking opportunities, and professional events.
For additional information regarding the NAPW Collegeville, PA Local Chapter and/or NAPW, please visit http://www.napw.com.
Follow NAPW on Facebook and Twitter.
###