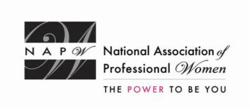 All agreed Rochester Chapter meetings will be a great place to network locally, encourage each other, support each other's efforts, and grow as professional women!
Garden City, NY (PRWEB) May 08, 2013
Members and guests of the NAPW Rochester, NY Local Chapter gathered on March 27th for a professional networking meeting at The Spot, 200 East Avenue in Rochester.
The group of professional women enjoyed networking and getting to know one another, and discussed plans for the Chapter's upcoming official launch event in May.
Rochester Local Chapter President Jennifer Bulkley opened the meeting by introducing herself, offering tasty sweets and gourmet coffees, and proposing the agenda for the evening.
There were introductions all around; each member and guest shared a brief overview of their personal and professional goals, aspirations, and successes.
"This was the first pre-launch gathering for the Rochester Chapter and many new members were welcomed," said the Chapter President.
After introductions, the group of professional women discussed why each one joined the organization, the benefits of involvement in a Local Chapter, and their vision for the upcoming future.
"All agreed Rochester Chapter meetings will be a great place to network locally, encourage each other, support each other's efforts, and grow as professional women!" said Jennifer.
Time was spent getting to know one another and networking. Members and guests exchanged business cards and contact information.
The conversation turned toward the upcoming Annual Networking Conference in New York City. Plans to accompany each other to pool resources were discussed. These plans will be shored up as the Conference gets closer.
All who plan on attending were encouraged to register as soon as possible.
Next Meeting: The Rochester Local Chapter will meet next on Tuesday April 30th at 6:30pm at Barnes and Noble, 3349 Monroe Avenue. The format of this meeting will be a second, and last, pre-launch before the actual launching in May. At this meeting, the group will discuss the agenda, special speaker, etc.
"The members of the Rochester Chapter are looking forward to welcoming like-minded professional women, in the greater Rochester and surrounding areas, to join the upcoming pre-launch and launch of this Chapter of motivated and enthusiastic group of women!" said the Chapter President.
The following members and guest were at the March Chapter meeting:
Denise Charland is a Worldwide Commodity Manager for Carestream Health, a leader in medical film and digital imaging solutions. She has vast experience in International Purchasing, Contract Negotiations, and Strategic Outsourcing. Her responsibilities take her around the world to intriguing countries such as Japan and China.
Laura Giacchino has many years' experience as a Director and Project Manager, as well as Leadership and Business Analysis. She is currently pursuing her next big move with a company who will aptly take advantage of her expertise, experience, and abilities.
Karen Tuccio has a passion for Hollywood's Golden Age, and is a self-established Producer and Artistic Director at "Screen Plays," which pays homage to 1930's to 1960's classic films on stage. Currently, Tucci is engaged in a production titled "Parfumerie," which will open in Dec. 2013.
Patricia Zarpentine joined the meeting as a guest, and left a lasting impression on the members with her transparency and confidence regarding her current and future endeavors. She has traveled the world lecturing and teaching, and is presently working on her book I See You, which she candidly asserts will be on the New York Times bestseller list within three years!
Lisa Pilato is a Registered Nurse Supervisor specializing in the care and case management of persons with Developmental Disabilities. Lisa is a Writer and Lecturer, and plans on opening a Home Healthcare Agency in the Greater Rochester, NY area within the next six months.
Patricia and Lisa are also Co-owners at "All Is Well" – Transformational Life and Wellness Coaching.
Jennifer Bulkley is currently President of the Rochester Local Chapter. She is President and Owner of Bulkley Financial Services, which provides business and personal financial planning, business succession planning, insurance, and investment advising.
The National Association of Professional Women (NAPW) is the largest and most recognized network of female professionals. NAPW provides a forum where women can interact, exchange ideas, educate, network, and empower. NAPW Local Chapters allow members to maximize their experience through meetings, networking opportunities, and professional events.
For additional information regarding the NAPW Rochester, NY Local Chapter and/or NAPW, please visit http://www.napw.com.
Follow NAPW on Facebook and Twitter.
###