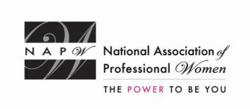 The group of professional women were generous in the advice and encouragement they gave Maya,
Garden City, NY (PRWEB) May 09, 2013
Members and guests of the NAPW Tucson, AZ Local Chapter gathered for the first time on April 30th for a professional networking meeting at Old Pueblo Grill.
The group of professional women worked together to find solutions to the various business challenges and problems faced by members and guests.
Barbara Nersesian, the Tucson Local Chapter President, kicked off the meeting by welcoming attendees.
She announced that Lory Sullivan, Mary Kay Independent Beauty Consultant, who was scheduled to be the evening's guest speaker had to postpone her visit because she was in the process of moving.
Since there wasn't a speaker, Barbara suggested an open discussion of various problems or challenges members and guests may be facing.
"All agreed it was an excellent idea and those who needed it said they would appreciate input from the others," said the Chapter President.
Among the topics discussed by the group of professional women were: learning a new language; spams connected with Bank of America; customer service problems; whether or not to purchase travel insurance; dealing with policies, rules, and regulations; and dealing with a large reduction of employees.
While there was a brief discussion and sharing of experiences about the first topics, most of the meeting was spent focusing on the last topic, laying off employees.
"Maya Baker, HR Manager at G4S Solutions, Inc., had the most demanding and immediate challenge: reduction of employees," said the Chapter President.
"Therefore, the members concentrated on this topic and strived to assist Maya."
Barbara, who is a Certified Professional Coach, led the discussion by suggesting to Maya that she assist the employees who were to be laid off, help them see the positive side of the situation, and show her empathy. Barbara quoted Wayne Dyer, who urged people, "to look at a situation from another point of view" and told Maya she should look for opportunities.
The Chapter President shared her experience of being a young widow with two small children striving to survive before she discovered that she needed to become a different person, an independent woman.
Chapter members Lady Joan, Barbara Barth, and Sue Krider commented on the fact that Maya had done the necessary research to assist the employees in giving them two alternatives; unemployment and/or part-time work when it is available; they felt the employees would need to rely on their own belief systems.
Lillian Sherman suggested that Maya remember she had done all she could do and to remind the employees they would be on the recall list and be hired back before anyone off the street.
"The group of professional women were generous in the advice and encouragement they gave Maya," said Barbara.
At the conclusion of the meeting, Barbara said the next Chapter meeting will be on June 25th at Old Pueblo Grill. She spoke briefly about the closing of Chad's Steak House and her search for a new location for dinner meetings. Many of the restaurants in the area charge for use of a private meeting room in addition to the food and drinks ordered.
Old Pueblo Grill had a room available without charge with the only stipulation that all attendees must order from the menu. Drinks were at happy hour prices. Lillian Sherman asked if the location had to serve alcohol during happy hour, and, was told no. The only requirement is a private room that will seat up to 12 people and be at a central location for all members.
Lady Joan Waithe asked if the meetings had to be at 5:30pm because now and then she worked until 5:30pm. A discussion took place; the majority decided that 5:30pm still worked best but that the Chapter would accommodate those who had to arrive late.
The following members were present: Barbara Nersesian, President; Barbara Barth, VP; Lillian Sherman, Secretary; Maya Baker, Lady Joan Waithe, and Sue Krider.
The National Association of Professional Women (NAPW) is the largest and most recognized network of female professionals. NAPW provides a forum where women can interact, exchange ideas, educate, network, and empower. NAPW Local Chapters allow members to maximize their experience through meetings, networking opportunities, and professional events.
For additional information regarding the NAPW Tucson, AZ Local Chapter and/or NAPW, please visit http://www.napw.com.
Follow NAPW on Facebook and Twitter.
###