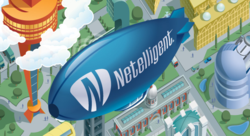 One of the key differentiators Netelligent has is the fact that we are totally agnostic in terms of the positioning of our cloud, on-premise and managed services solutions due to the fact we offer all three.
St. Louis, Missouri (PRWEB) December 05, 2012
Netelligent Corporation, a technology industry leader and Cisco partner, recently held an event that brought various companies together to evaluate Hosted Collaboration Solutions via a variety of consumption models like managed services, cloud and on-premise.
The well-attended event consisted of a few discussion types designed to help gain a better understanding of the available options for upgrading or replacement of existing systems or migration to the cloud. To begin, there was a lively debate style format of two mock business environments comparing and contrasting the benefits between cloud and on-premise solutions. The event then focused on a panel of real world IT and business leaders and their specific real world environments and experiences. Lastly the session wrapped with live demonstrations of Cisco's video integration with both on- premise and Hosted Collaboration Solutions (HCS) voice solutions.
Netelligent's goal of this event was to take an agnostic approach and help guests evaluate what solution would be the best match for their environment and business objectives. "The fundamental challenge for most organizations today is having access to the required information and resources to help make the best determination as to whether the cloud or on-premise solutions make the most sense for their business." Says Antonio Leon, Account Director at Netelligent. "Unfortunately, while most organizations recognize and acknowledge both on-premise and hosted solutions as viable options, there is a third and equally beneficial option sitting right in the middle, a managed service environment. One of the key differentiators Netelligent has is the fact that we are totally agnostic in terms of the positioning of our cloud, on-premise and managed services solutions due to the fact we offer all three. This provides our customer with choice, flexibility and ultimately the power to make their own choice."
This third option allows Netelligent's clients the time to evaluate migration strategies while taking advantage of the realized benefit of offloading the day-to-day management and administration of their communication and data networks. "One-size solutions have never been a fit for each and every client environment." Says Mike Ebner, Systems Engineering Manager at Netelligent. "We recognize that our clients need access to resources with whom they can work with collaboratively to determine what the available options are. Once identified, collectively we then can weigh them against specific TCO and ROI models and then develop a plan to migrate, manage or replace."
Each customer panelist at the event represented a different perspective and use case for voice/collaboration solutions. The panel included a retail company with 57 stores in the Metro area, a personal care company and a holding company of automated packaging companies. Each panelist was asked a similar line of questions relating to the problems faced, the solutions reviewed and the final design they arrived at. Guest participants were then able to garner specific answers from each panelist to help evaluate the best and most viable Technology for their own strategic IT path.
About Netelligent
Netelligent's vision is to make technology invisible to the business. Netelligent allows clients to focus on their core business by offloading mature IT services like voice, video, storage and server virtualization. By diluting capital cost that is traditionally associated with investments in IT infrastructure, the business can reclaim its ability to be agile and innovative as opposed to reacting or responding to market conditions. Netelligent is ready to help in determining what model of IT consumption best benefit's each client organization, be that procurement for in-house deployment, network management or complete outsourcing to the cloud. Netelligent was founded in 2003 and is located in Chesterfield, Missouri. Additional information about Netelligent can be found through their website at http://www.netelligent.com.