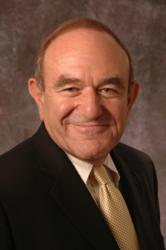 Newark, NJ (PRWEB) May 15, 2013
Newark will stand as the social work management capital of the world this week as regional, national and international experts descend upon the city for the 24th Network for Social Work Management's Annual Institute, set to take place Thursday, May 16, and Friday, May 17 at Rutgers Newark's Paul Robeson Campus Center at 350 Dr. Martin Luther King Jr. Boulevard in Newark.
The two-day event will draw attendees from as far away as China and is designed to bring together prominent managers and leaders, aspiring managers, and students within the social work field to share ideas, discuss challenges and enhance skills.
"Social work is the work of our society," Newark Mayor Cory Booker said in a video welcoming the attendees. "This is the urgent work of our nation—this is the urgent work of humanity. And in Newark we take this work very seriously."
Among the highlights at this year's conference will be a recognition of Newark's Family Success initiative that connects more than 1,000 of Newark's most challenged families to vital government and non-governmental services and resources.
Institute Co-Chair Andrew Germak said efforts like the Newark Family Success initiative "represents the Network's mission to strengthen social work leadership in health and human services."
Also being honored at the Institute is William Waldman, a lecturer and Executive in Residence at the Rutgers School of Social Work.
Prior to joining Rutgers in 2001, Waldman served as executive director of the American Public Human Services Association in Washington, DC, and as a director of New Jersey's Division of Youth and Family Services, the state's child welfare agency. He also served as commissioner of the New Jersey Department of Health and Human Services as well as a member of the cabinet for three New Jersey governors.
"I'm thrilled that Bill and Rutgers University's School of Social Work is involved," said Institute Co-Chair Rochelle Wimpfheimer. "Rutgers represents the larger, social goals the Management Institute for the Network for Social Work Management looks to achieve.
Program highlights include:

A Thursday keynote address by Linda M. Rosenberg, MSW, CSW, president and CEO of the National Council for Behavioral Health, who will speak on the topic of "The New Healthcare System: Opportunities and Challenges for Behavioral Health."
A Thursday panel, "Leadership and the Challenge of Social Work Management in China," that will review the development of social work and examine he development of social work. The panel, featuring the Institute's China contingent, will look at leadership and challenges of social work management in modern-day China.
"Maximizing Collaboration Through Power-Sharing: The Newark Community Collaborative Board" will describe how the Newark Community Collaborative Board, a group of researchers, service providers and consumer partners, has been working together to build a healthier and safer city.
Friday's keynote speaker, Booker Chief of Staff Modia Butler, will discuss "The Evolution of the Brick City," as well as his own journey as a community activist to agency director to City Hall leader.
Booker emphasized the Institute's focus on inclusivity, adding that communities like Newark have achieved success by way of the managers of nonprofit and government agencies working together.
"When we say those words 'liberty and justice for all,' it goes to the innate understanding that when part of our society fails, we all are lesser because of it. But when parts of our society succeed, we're all lifted."