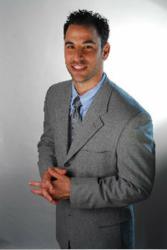 We are committed to making chiropractic care easily accessible to all our patients
New York, NY (PRWEB) April 29, 2013
The Center for Chiropractic & Decompression NYC has now simplified appointment scheduling for patients with a new online appointment scheduling system. The new scheduling system is part of a web site redesign to make it easier for patients to find information about the causes of pain associated with arthritis injury, chronic illness, and pregnancy, and how to promote overall wellness. The online scheduling system is easy to use and provides patients with access to available appointment times with the click of a mouse. In addition to scheduling an appointment, the system allows you to specify the reason for the appointment, and provide basic patient information to expedite their visit.
"We are committed to making chiropractic care easily accessible to all our patients," stated Dr. Noam Sadonvik, founder and director of the Center for Chiropractic & Decompression NYC. "Part of the commitment of our practice is to help reduce stress and tension for our patients. Simplifying appointment setting is one small step in our campaign to reduce stress and promote patient wellness."
In addition to the new appointment scheduling system, the Center for Chiropractic & Decompression NYC website features information about the causes of various physical ailments, including arthritis and hip pain, back pain, neck and arm pain. It also provides information about other painful conditions that can be effectively treated using the latest chiropractic and decompression techniques, such as herniated disc, sciatica, carpal tunnel syndrome, and scoliosis and kyphosis.
The Center for Chiropractic & Decompression NYC offers a wide range of chiropractic and physical therapy services, including decompression, active therapeutic movement, and cold laser therapy, massage therapy, manual therapy, and pregnancy chiropractic therapy.
About The Center for Chiropractic & Decompression:
Dr. Noam Sadonvik and Dr. Lauren Fries head up the Center for Chiropractic & Decompression, a full-service chiropractic practice in New York City. The Center uses a unique and integrated approach that combines advanced healthcare technologies and conventional chiropractic care to improve the capacity of the body to perform and heal efficiently.
The Center's chiropractic team offers restorative, non-surgical procedures that help patients recover from injuries and muscular/skeletal pain, enabling them to resume normal lives. All treatments are non-invasive and drug free.
For additional information, please visit http://www.thecenternyc.com