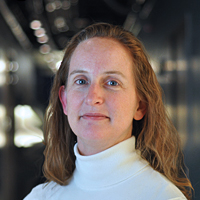 Drupal provides a significant business proposition for non-profit organizations without the expense and limitation of proprietary content management systems
Evanston, IL (PRWEB) May 07, 2013
Non-profit executives and marketers attending the 2013 CMS Expo will want to attend the panel presentation "Why Non-Profit 'The Cara Program' Turned to Drupal" at 1 p.m., May 15, in the Bonbright Room. Panelists will include The Cara Program's Director of Development and Communications, Sarah Mansberger and Steve Heye, Manager of Technology and will be moderated by Duo Consulting's Chief Operating Officer Kelly Tetterton.
The panel will discuss how the Drupal CMS-based website Duo developed made it easier for The Cara Program -- a non-profit organization dedicated to ending the cycle of homelessness and poverty -- to accept donations, recruit volunteers, sign up for mailing lists, and attract sponsors and employment partners and update content on the site. The website also features a radically improved user experience and more intuitive navigation structure.
Says Duo's Tetterton, "Drupal provides a significant business proposition for non-profit organizations because it provide the tools they need to boost program visibility, ease information sharing information, and improve public engagement and fundraising efforts – without the expense and limitations of most proprietary content management systems."
The CMS Expo, an annual conference focused on content management system platforms, will be held at the Hilton Orrington Hotel in Evanston, Illinois from May 14-16. Attendees include executives, marketers, developers and content strategists across industries. For complete scheduling information, and to register, please visit cmsexpo.net.
About Duo Consulting
Based in Chicago, Duo Consulting creates Drupal-based digital marketing websites and enterprise social networks that optimize the way organizations market and communicate online. Since 1999, Duo has worked to improve the website user experience for diverse brands across media, legal, education, nonprofit and other industries.