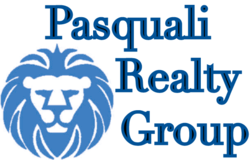 Burke, VA (PRWEB) December 13, 2012
As families start to decorate their homes and bake homemade goodies for Christmas, Pasquali Realty Group a Northern Virginia real estate company wants them to remember precautions that will help everyone safely celebrate the season.
When selecting a Christmas tree, Pasquali Realty Group suggests a flame retardant artificial tree over a live tree for household decorating .However, if a homeowner selects a live tree, then it is suggested to go with one that has firm green needles and a tree trunk that is sticky to the touch.
When returning home with the tree, it should be placed away from heating sources. Be careful that candles, cigarette ashes or other sparks do not come in contact with the tree. Use lights that have been tested for safety. Do not use old or repaired lights on trees. Keep the tree stand filled with water at all times.
When disposing of a tree, never put tree branches or needles in a fireplace or wood-burning stove. When they become dry, discard it promptly. Properly dispose of live trees by taking them to recycling centers or approved refuse sites or placing them for pickup by a refuse service.
Other tips around the house include monitoring holiday lights and not leaving them unattended, not overloading electrical outlets, using only non-flammable decorations and disposing of wrapping paper. Candles are another hit during the holiday season, but are one of the leading causes in house fires during winter.
It is recommended by public safety officials that citizens use battery-powered candles in lieu of open flames.
Tips on holiday candles include ensuring the candle is secure in stable holders that will not flip over, placing candles out of reach of children and household traffic areas, extinguishing any used matches in water before placing them in a trash can, never leaving burning candles unattended and never placing candles near holiday trees, packages, decorations or other flammable items.
Pasquali Realty Group is an incorporated business that is a subsidiary under NBI Realty, and is currently licensed in both Virginia, and Washington, DC. They are a member of the National Board of Realtors(NAR), Virginia Board of Realtors(VAR), and Northern Virginia Board of Realtors(NVAR).