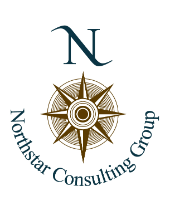 What CEOs expect to see are measurable and quantifiable results
New York City, NY (PRWEB) December 13, 2012
Northstar Consulting Group has released their top 4 Marketing Trends to watch in 2013. The firm have been outsourced for nearly 6 years by brands in the Fundraising, Technology, and Energy industries to enhance marketing ROI for many of America's leading brand names. This annual list is created to assist start-up company's mentored by NCG NYC's CEO Bart Yates plan for the next year in business.
More Info: http://ncgnyc.com/
Northstar Consulting Group Top 4 Marketing Trends in 2013:
Technology – 'All forms of marketing a due to be affected by new technology' claims Bart Yates, CEO at Northstar Consulting Group (NCG NYC). Tablets are chipping away market share from desktops and laptops, with an estimated 90 million consumers in the US to own one by 2014. Marketing via online applications is a growing trend as is capturing consumer information. NCG NYC have begun reporting sales figures on demand via iPad's which have enabled clients to view ROI of in-person marketing campaigns daily.
Measureable Results – With the rise of multichannel marketing, comes an increased demand for measurable results. 'What CEOs expect to see are measurable and quantifiable results' says Bart Yates of Northstar Consulting Group. The firm report more brands are incorporating direct marketing into their strategies as calculating the return of investment is very simple, an element many traditional marketers are unable to offer. As many companies use multiple marketing channels understanding which produce the best results is becoming mandatory.
Personalised Marketing – A trend that Northstar Consulting Group have seen rise throughout 2012 and anticipate becoming even more paramount in 2013. Social media plays an important role in this trend as do more direct forms of marketing, face-to-face presentations, event promotions and guerrilla marketing. The ability to tailor marketing towards specific demographics is a strategy in high demand.
Content Marketing- As brands embrace in-person marketing campaigns and expand social media, the potential to engage in meaningful conversations with their loyal fan base becomes more important as consumers demand substance. 'Discount codes, free samples, in-person demonstrations – knowing your product and evolving the sales pitch to the individual customer will become the norm' adds Bart Yates of Northstar Consulting Group NYC.
More Info: http://ncgnyc.com/
It is imperative for savvy marketers to augment their strategy to include as many of these predicted marketing trends in 2013. Northstar Consulting Group say effective planning to include these up-and-coming trends will enable new and existing businesses to scale their marketing in an efficient manner.