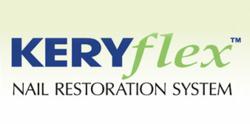 "This is especially beneficial in patients undergoing fungal treatment as nail regrows because it helps prevent reinfection during the clearing process."
Irving, Texas (PRWEB) April 22, 2013
The leading Dallas/Fort Worth podiatry specialists at North Texas Foot & Ankle are excited to announce that they are now offering KeryFlex, an innovative and affordable nail restoration system for patients suffering from toenail fungus and other similar conditions.
KeryFlex is a nail restoration system that uses polymer resins and special activators, creating a durable and flexible artificial nail when exposed to a certain frequency of UV light. North Texas Foot & Ankle podiatry specialists are trained in this innovative technique.
"KeryFlex is a great option for an individual who has a special event or wants to wear sandals but is unable to do so due to appearance of their nail," says North Texas Foot & Ankle podiatrist, Ronica Holcombe, DPM, "This is especially beneficial in patients undergoing fungal treatment as nail regrows because it helps prevent reinfection during the clearing process."
KeryFlex differs from traditional acrylic and gel nails in the following ways:

KeryFlex is a non-porous material (this prevents water from absorbing in nail and therefore provides a "protective" environment to prevent fungus. Traditional acrylic is porous allowing water to absorb underneath)
KeryFlex is flexible – adhering to the shape of each individual toe
Nail polish and non-acetone nail polish remover can be applied often without negative impact on the resin
KeryFlex is only available through a certified podiatrist's office
The KeryFlex procedure takes approximately 10-15 minutes per nail. After the procedure, the patient is able to put on their socks, shoes, and apply nail polish, etc… The applications generally last between six and eight weeks, at which time the patient can return for another application. If patients which to have the KeryFlex nail removed, North Texas Foot & Ankle's specialists can detach it from the natural nail.
While KeryFlex is not a treatment for onychomycosis and other related disorders of the nail, it is designed for cosmetic use to make a patient's nail appear more attractive while the nail heals and fungal infection clears.
To learn more about the KeryFlex Nail Restoration system, call North Texas Foot & Ankle at (214)-574-9255 visit http://ntfoot.com.
About North Texas Foot & Ankle
Started in 2001, North Texas Foot & Ankle specializes in treatment of all foot and ankle disorders. The team of board-certified doctors and trained office staff work together to provide individualized attention and treatment, as well as to maintain lasting relationships with patients. Offering a comfortable environment equipped with cutting-edge podiatric technology, North Texas Foot & Ankle provide treatments for children, adults and seniors. North Texas Foot & Ankle continues to raise the standards of foot and ankle care in a friendly and professional atmosphere with uncompromised integrity. Visit http://ntfoot.com for more information, or like North Texas Foot & Ankle on Facebook at http://facebook.com/ntfoot.