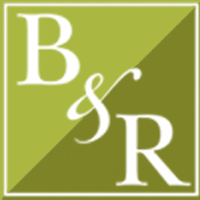 Among older adults aged 65 and over, falls are the leading cause of death by injury.
San Diego, CA (PRWEB) June 18, 2013
One of the primary causes of injury in nursing homes is unnecessary fall episodes. A 2012 report by the Centers for Disease Control reveals that each year a typical nursing home with 100 beds reports 100 to 200 falls, and many more falls go unreported. Among older adults aged 65 and over, falls are the leading cause of death by injury. In 2009, about 20,400 elderly adults died from unintentional fall injuries.
The same report goes on to share that between half and three-quarters of nursing home residents fall each year. This is twice the rate of falls for older adults living in the general community. So why do falls occur more often in nursing homes? People in nursing homes may suffer from chronic illnesses or disabilities such as muscle weaknesses that can make it difficult for them to get around. Medications including sedatives and psychoactive pharmaceuticals can also increase the risk of falls. Even common environmental deficiencies in nursing homes such as poor lighting and slippery surfaces can increase fall incidents in elderly patients.
Here are several measures that nursing home facilities can undertake to help prevent falls. Upon admission to a skilled nursing facility or residential care facility, it is important for the patient or resident to be properly evaluated to determine if a fall protocol is necessary. Each patient should be assessed to identify risk factors and underlying physical and medical conditions that may increase the person's chance of falling. Additionally, nursing home staff should be educated about ways to identify fall risk factors and prevent falls. Changes can also be made in the nursing home environment to reduce the risk of fall injuries, including the installation of grab bars, lowering bed heights and installing hand rails in hallways.
However, not all methods of prevention work as well as they were originally intended. One method that has NOT been found to be useful in fall prevention strategy is the use of physical restraints. In fact, restraints have actually been found to increase fall-related injuries and death as limiting the freedom of movement in a patient can significantly impair physical function. If you are search for or are helping a loved one find a nursing home it is important to remember keep these elements in mind and make sure the facility is implementing these measures.
In regards to what can be done on an individual level to help prevent falling incidents? Perhaps one of the best ways you can help a loved one in a nursing home to prevent falls is by helping them learn to recognize and avoid potentially hazardous situations. It is also important to monitor the effect of medications on older adults to ensure that the drugs do not cause dizziness, imbalance or other side effects, which could increase their chances of falling.
Located in San Diego, California, the law offices of Berman & Riedel, LLP, represents victims of nursing home abuse and neglect throughout the State of California. A large portion of our practice is dedicated toward representing patients at skilled nursing facilities and residential care facilities who have suffered abuse and neglect at the hands of caregivers. If you have any concerns regarding the care of a loved one in a California nursing home, please call our office today at (858) 350-8855. An initial consultation is free, our legal team can meet with you to discuss the rights you may have under California and federal law. To learn more about our attorneys, paralegals and services please visit http://www.bermanlawyers.com.